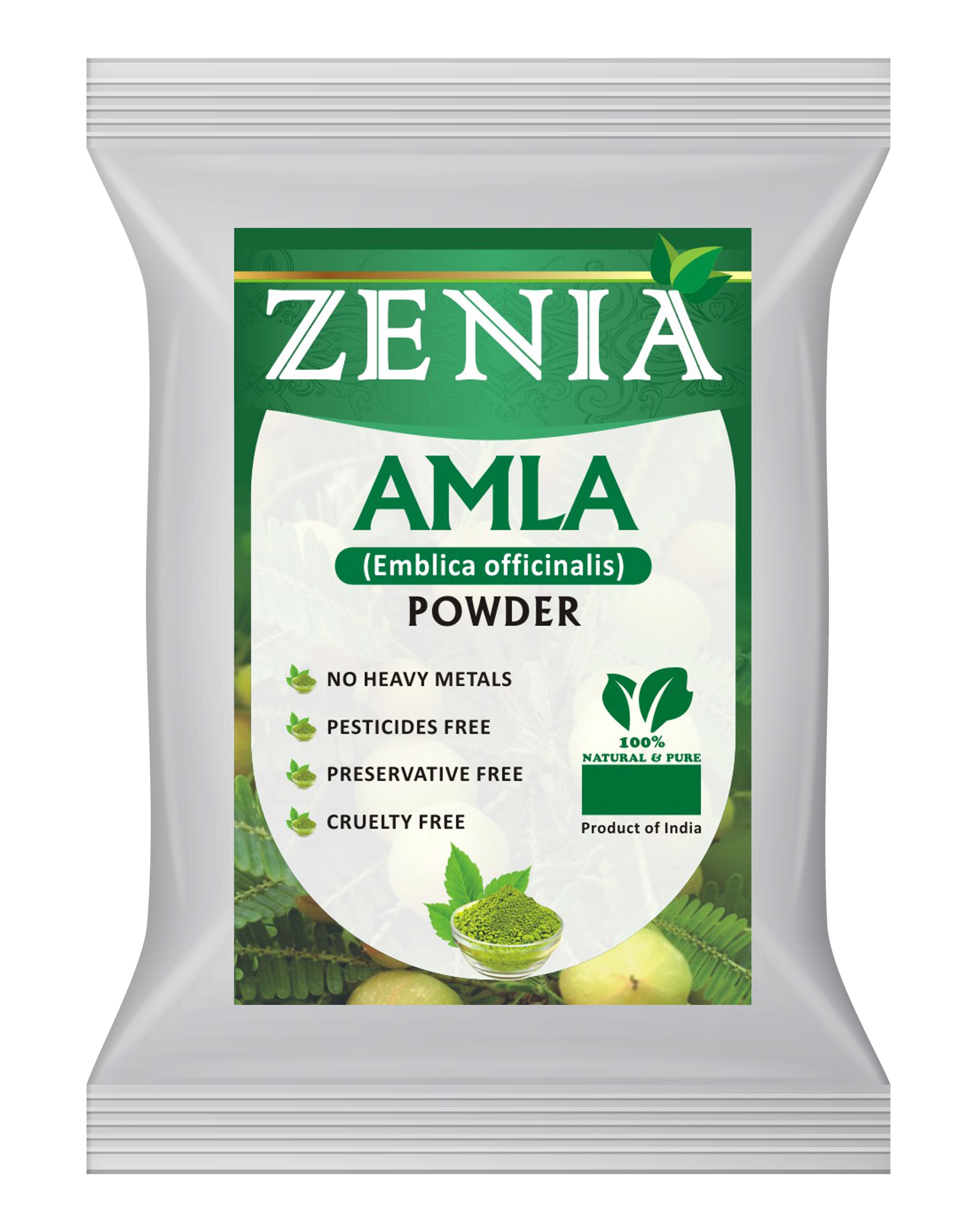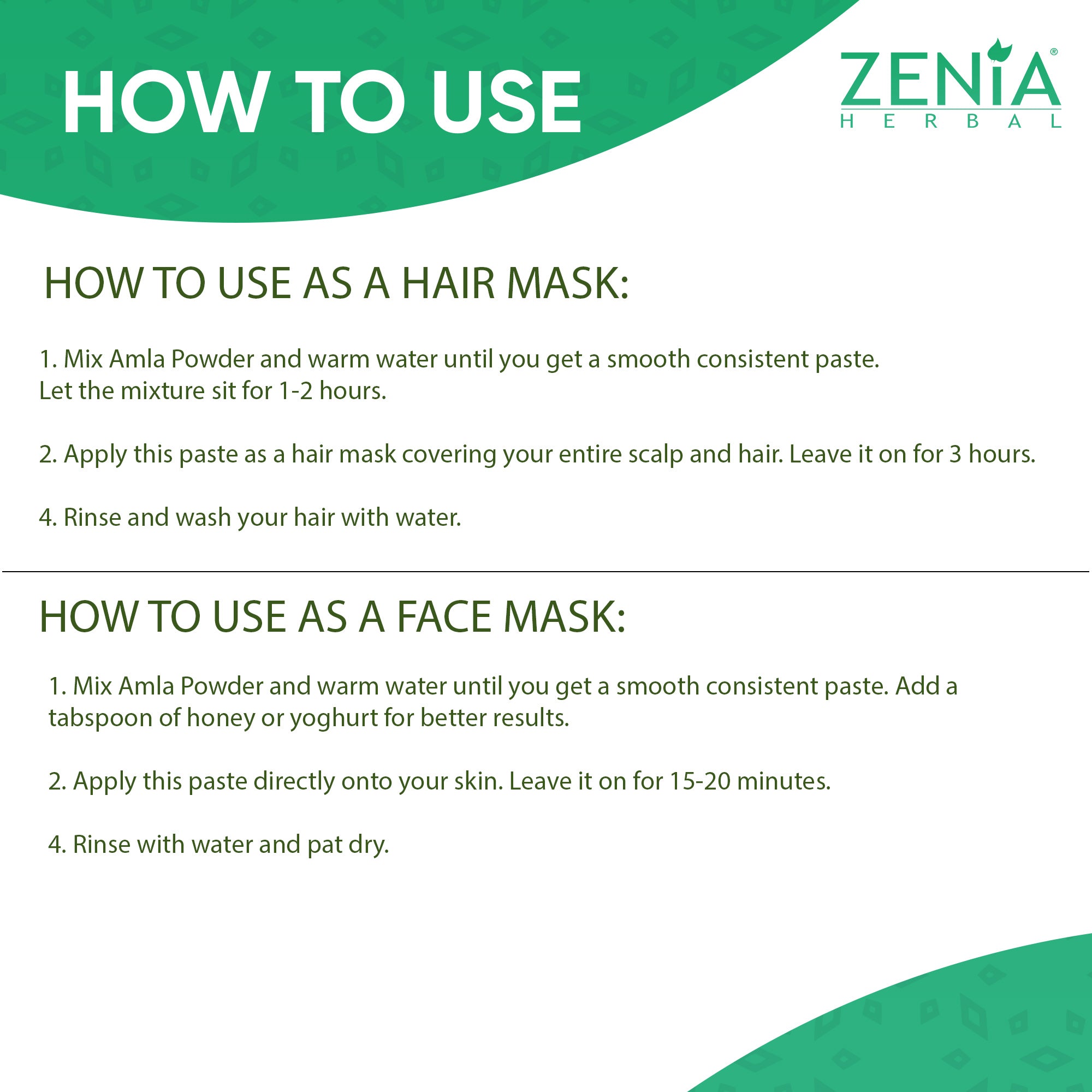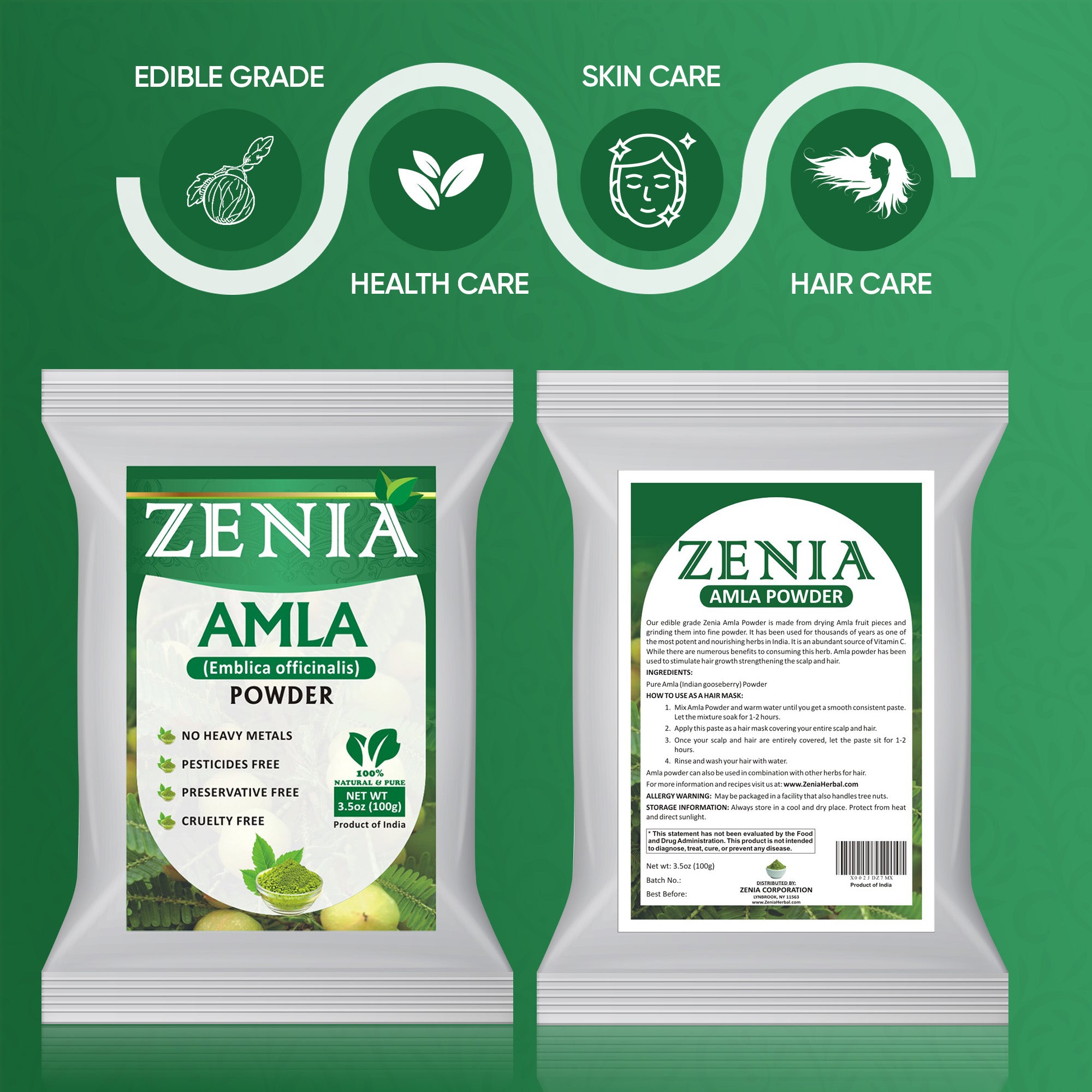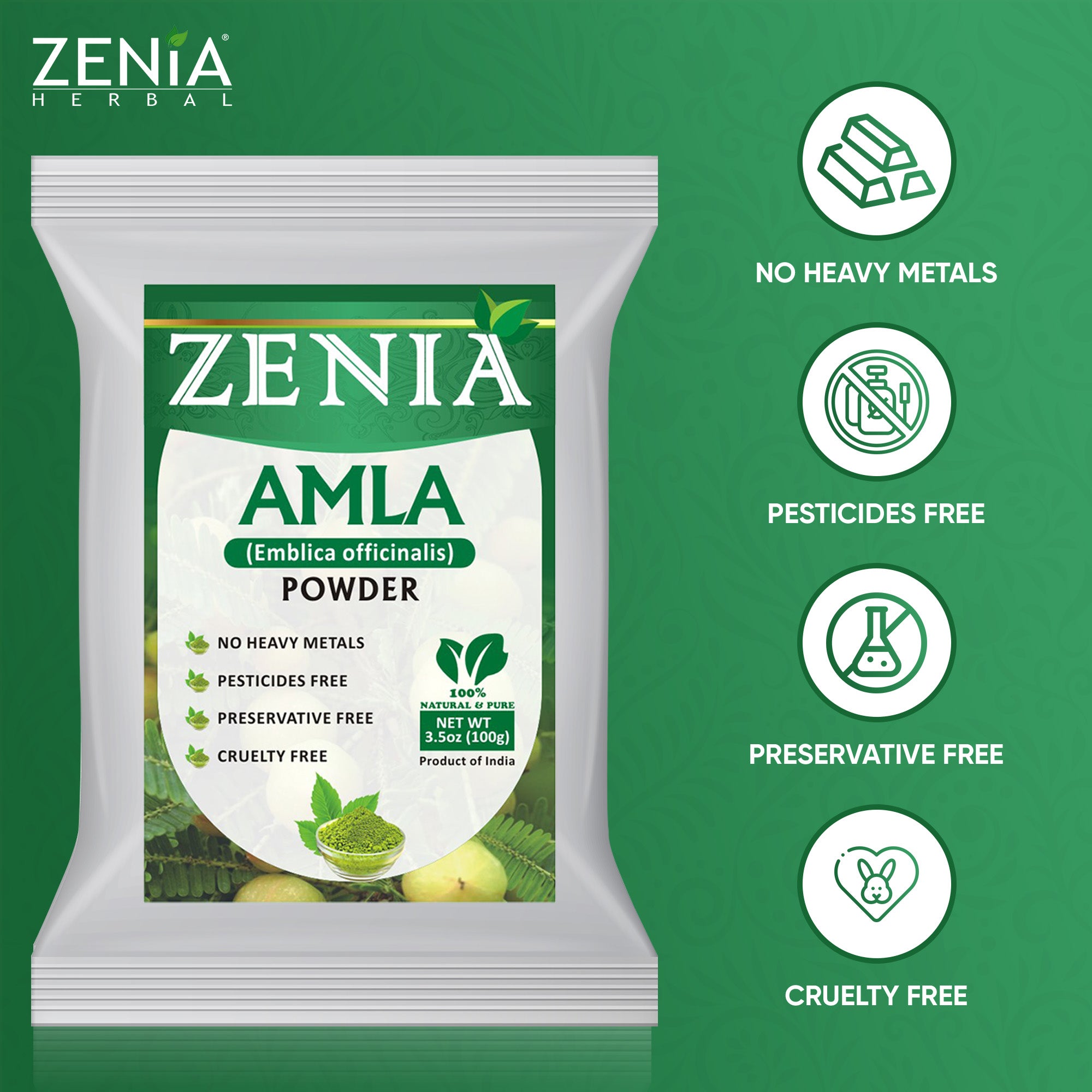 Zenia 100% Pure Amla Powder (Amalaki Indian Gooseberry) Powder
AMLA POWDER: also known as gooseberry, is a rich source of vitamin C, also has antioxidants, and helps with your energy level. Amla powder is very beneficial for you. It will help you keep your eyes, nails, hair, and skin healthy.

NATURALLY ENERGIZING: Helps energize your body and mind. Amla is known for having incredible nutritional benefits. It contains lots of properties to help the immune system as well as antioxidants and phytonutrients.

HAIR CARE: Amla works as a natural shampoo and helps make hair softer, silky, and smooth. It helps add shine and prevent hair loss. It also helps remove dandruff and is nourishing/conditioning to the hair. Amla can help speed up hair growth and will help keep your hair strong and healthy which will also prevent gray hairs and other hair problems.

SKIN CARE: Amla is not only beneficial for the hair but also for the skin. It helps keep your skin healthy and hydrated so you can have clear glowing skin.
EDIBLE GRADE: Our Amla Powder is 100% Edible Grade. Take it daily by adding it to a shake or smoothie and see the nutrients work in action!

Ingredients: Pure Amla (Indian gooseberry) Powder

HOW TO USE AS A HAIR MASK:
1. Mix Amla Powder and warm water until you get a smooth consistent paste. Let the mixture soak for 1-2 hours.
2. Apply this Amla paste as a hair mask covering your entire scalp and hair.
3. Once your scalp and hair are entirely covered, let the paste sit for 1-2 hours.
4. Rinse and wash your hair with water.

Amla powder can also be used in combination with other herbs for hair.

Allergy Warning: May be packaged in a facility that also handles tree nuts.

Storage Information: Always store in a cool and dry place. Protect from heat and direct sunlight.
$4.49
$8.00
you save $3.51