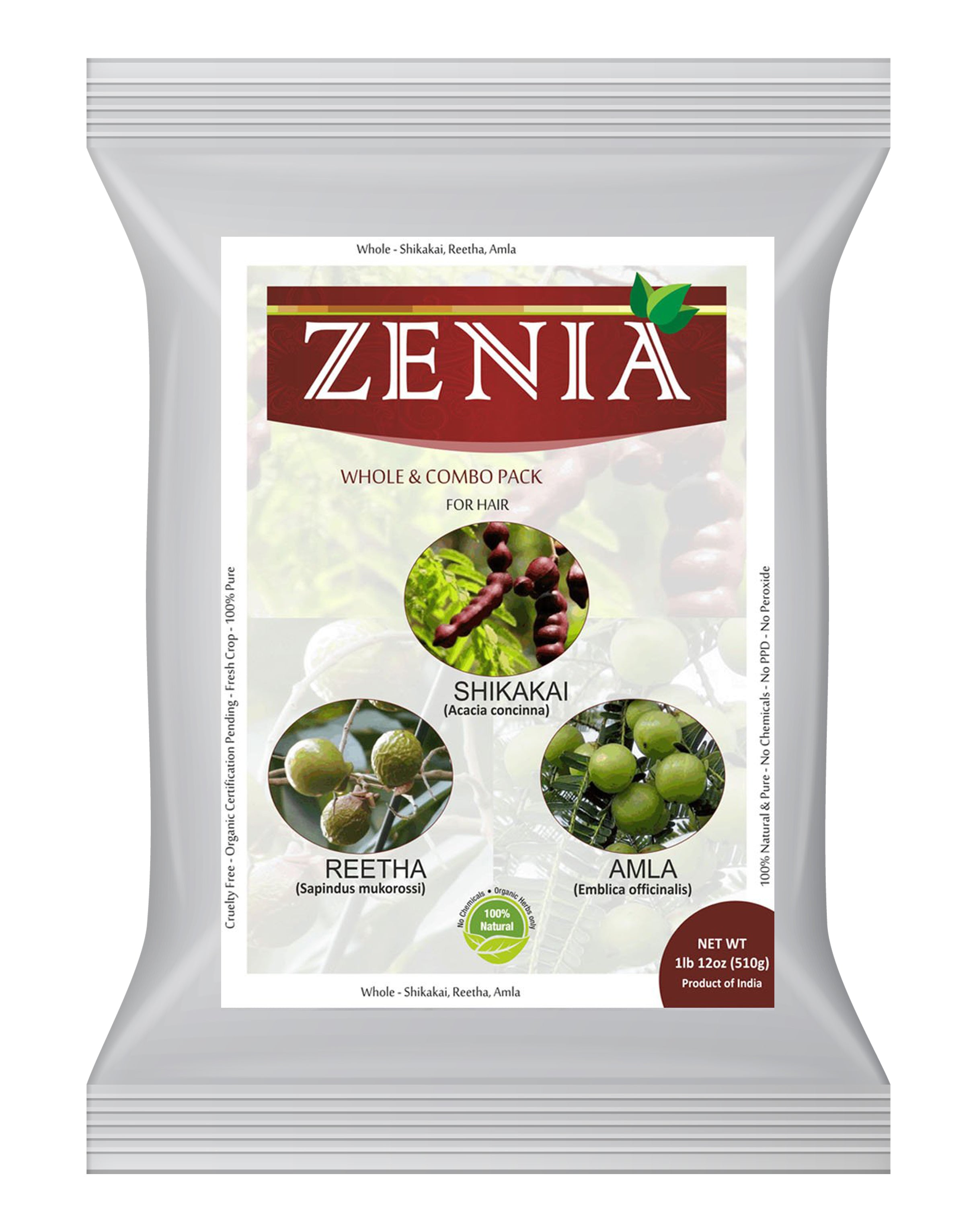 Zenia MIX Amla Aritha Shikakai Whole Herbs Hair Kit 510g
This is a wonderful mixture of all-natural Zenia Ayurvedic herbs. The mixture contains approximately equal amounts of Amla, Reetha and Shikakai Pods.

Amla: effectively strengthens hair, fights dandruff and slows hair loss while increasing immunity and purifying the blood. Amla is rich in vitamin C. For providing strength, growth, softness and shine to the hair, this is mixed with water and then applied on the scalp.

Shikakai: keeps the scalp clean & cool while preventing dandruff.

Reetha/ Aritha: a natural cleansing agent recommended by Ayurvedic experts. Aritha has excellent cleansing and shampooing properties

HOW TO USE PODS
Method 1: Soak a handful of these mixed pods overnight in 400 to 500 ml water. In the morning boil the pods till the water has been reduced to 1/2 or 1/4th of its original amount. Allow the mixture to cool. Mash the pods, sieve it through a fine muslin cloth. Wash and apply this solution to your hair. This mixture may not produce excessive lather as it is a mild cleanser.
Method 2: Grind all three types of pods in a grinder. Sieve the powder to remove any larger particles. Store in an air-tight container. When you want to use, take 1 tsp of this powder. add water to make a paste, apply on hair, scalp. Wash off after few minutes.


$17.99
$29.99
you save $12.00