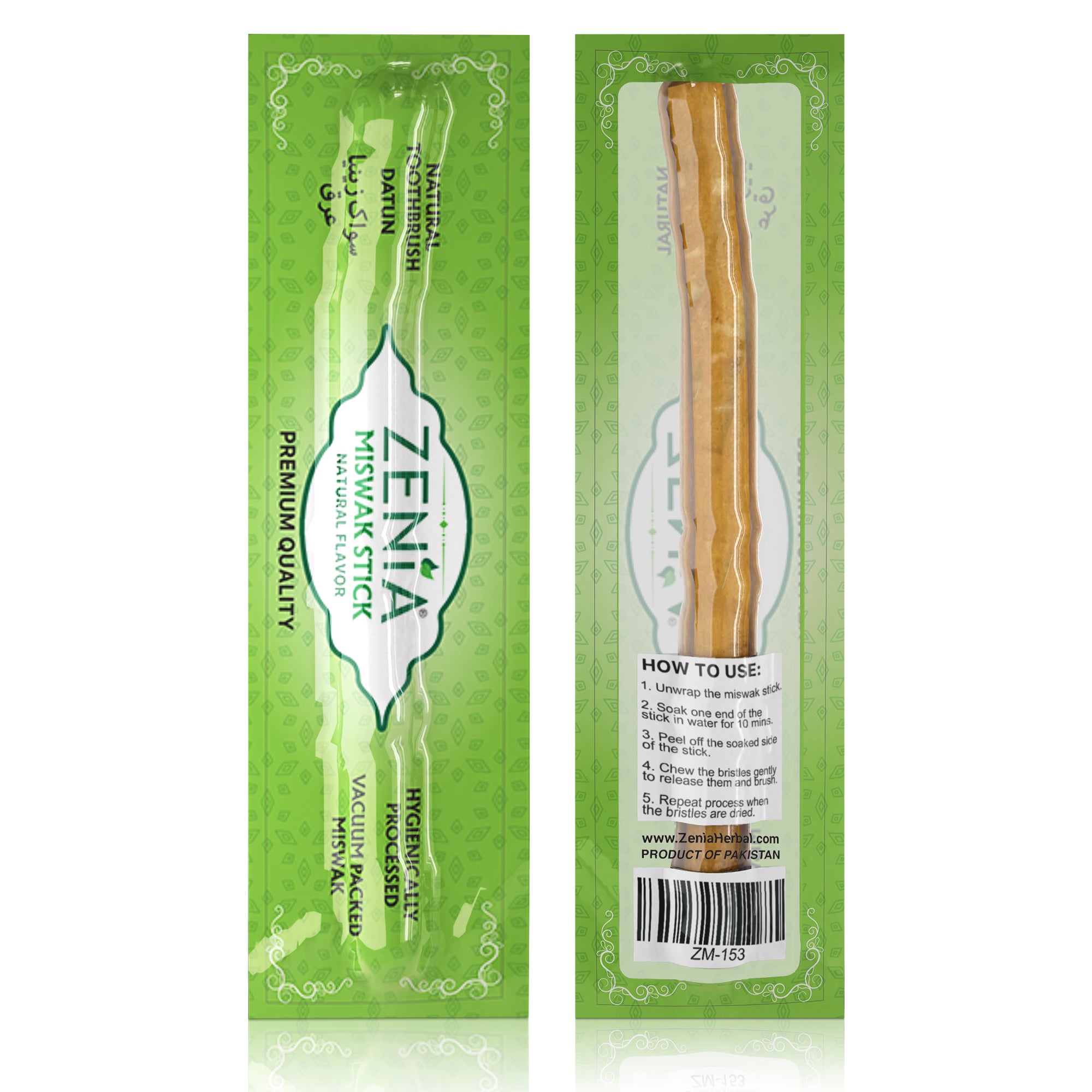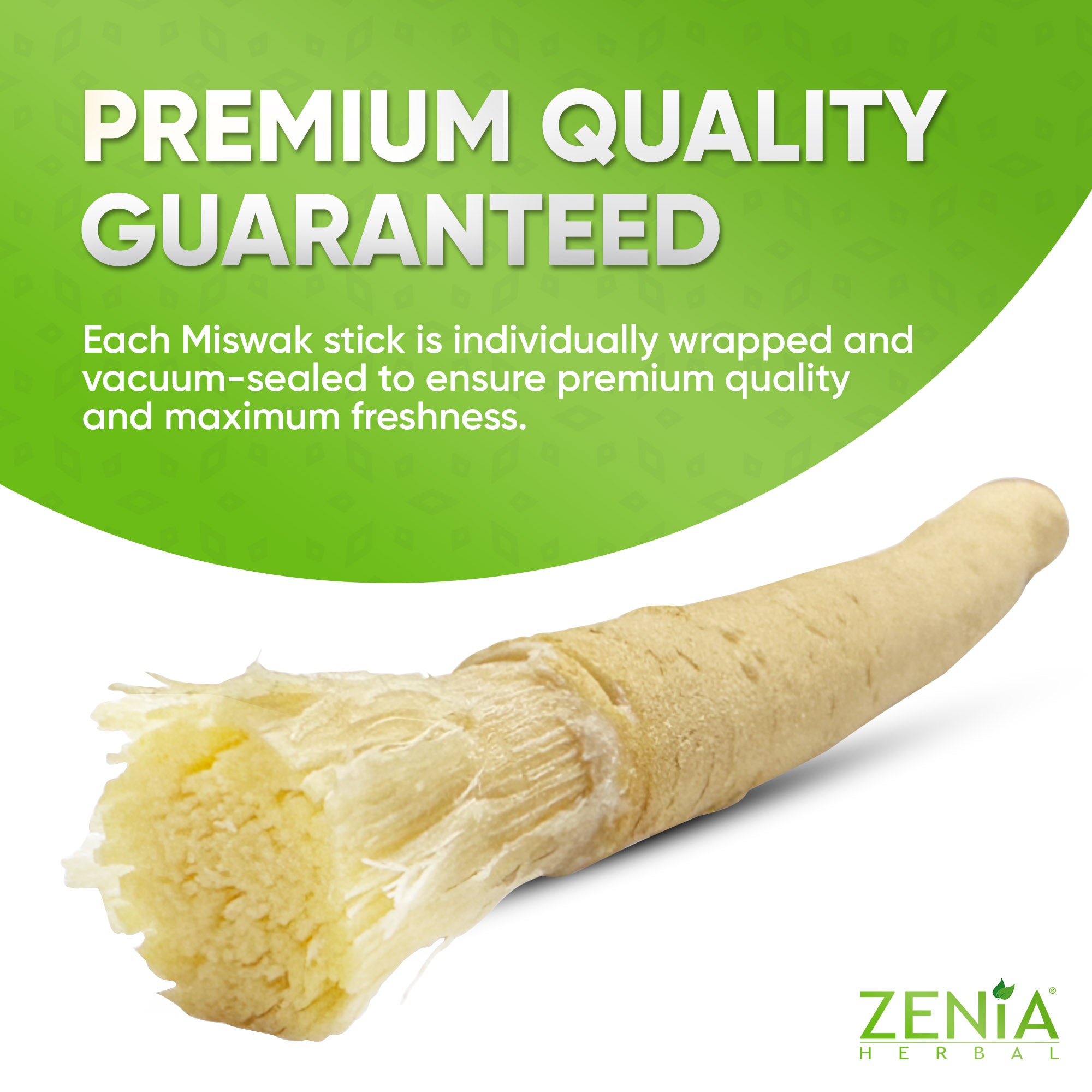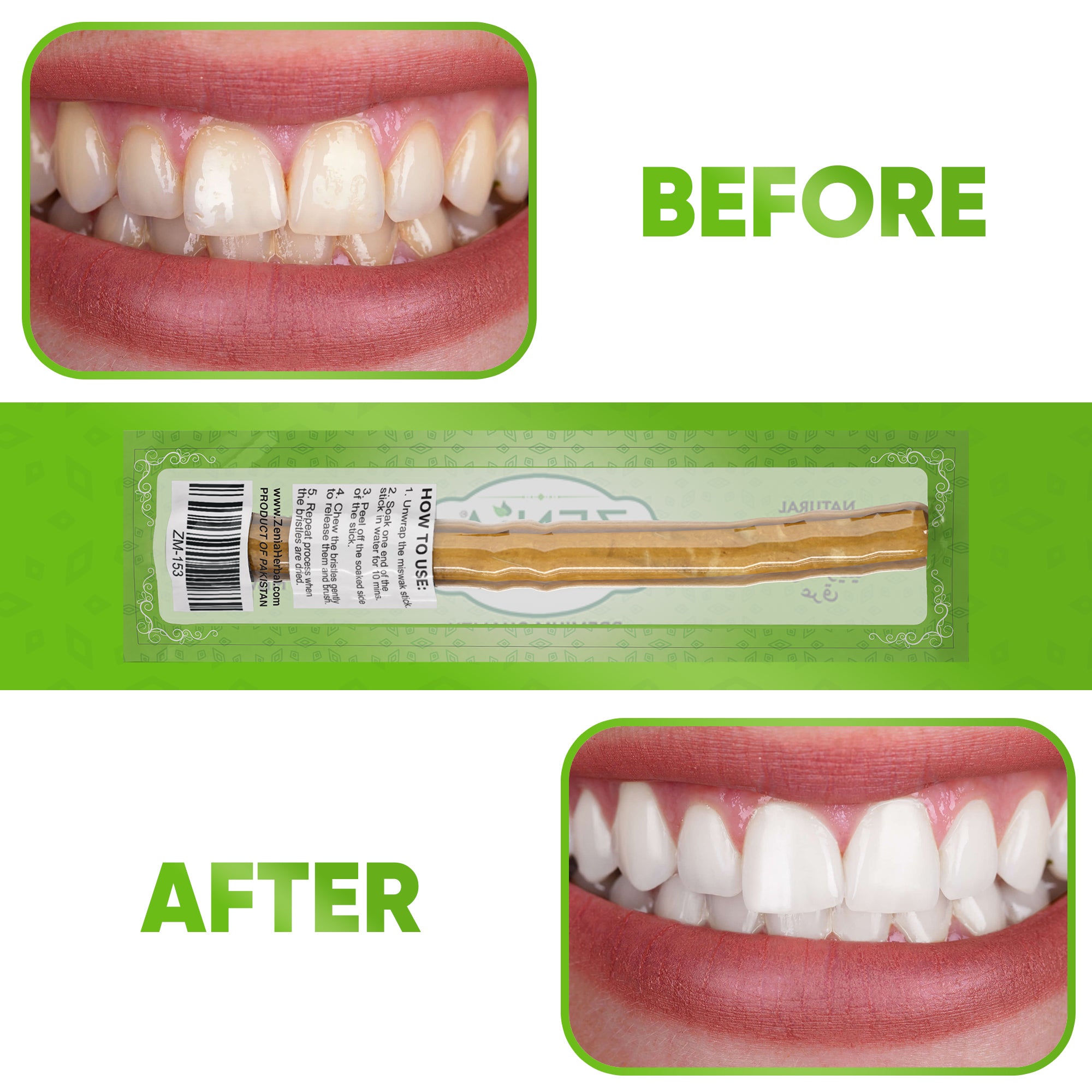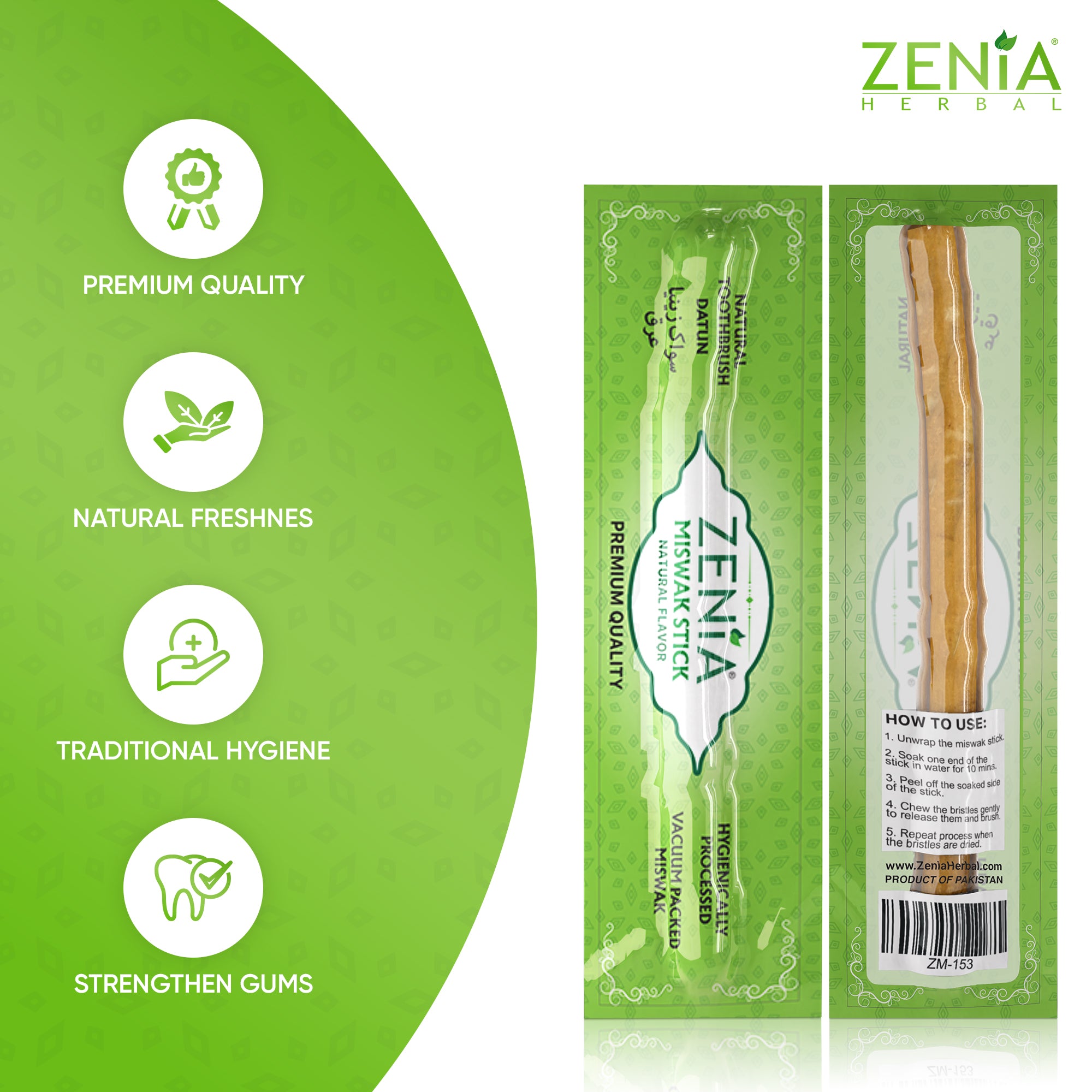 Zenia Sewak Natural Miswak Traditional Toothbrush Stick Vacuum Sealed Natural Flavor
TRADITIONAL ORAL CARE: Zenia Miswak, also known as Sewak or Peelu, is a natural tooth cleaning twig that is made from the Salvadora Persica tree. Miswak Sticks have been used for centuries as a traditional and effective way to promote oral hygiene. With the Zenia Miswak Sticks, you can enjoy this age-old practice and experience the benefits for yourself.

ALL NATURAL: Our sticks are carefully crafted to preserve the natural properties of Miswak, ensuring that you receive all the benefits of this ancient dental hygiene practice in its purest form. Unlike synthetic toothbrushes, Zenia Miswak Sticks contain no plastic, making them an eco-friendly choice that is both good for you and the planet.

FRESH BREATH & WHITER TEETH: In addition to its plaque-fighting properties, Miswaks are also renowned for its ability to freshen breath, enhance taste bud sensitivity, and promote overall dental hygiene, leaving teeth cleaner and healthier. Regular use of Miswak as part of your dental care routine can lead to a noticeably brighter and healthier-looking smile.

EASY & CONVENIENT: Our Miswak Sticks are approximately 6 inches in length and the perfect thickness for easy to carry and use on-the-go. Whether you're at home, at work, or traveling, you can enjoy the benefits of traditional oral care. The sticks come with clear instructions for proper use on the back of the packaging.

HOW TO USE: Wet the stick in water for a few minutes and peel off the bark to reveal the natural bristles. Hold the stick at a 45-degree angle to your teeth and gently brush back and forth. Rinse the Miswak stick after use and let it air dry. Repeat 2-3 times a day for best results.

SATISFACTION GUARANTEE: We are confident that you will love the Zenia Miswak Sticks, but if for any reason you are not satisfied, we offer a money-back satisfaction guarantee. Simply contact us for a full refund. Your satisfaction is our top priority.