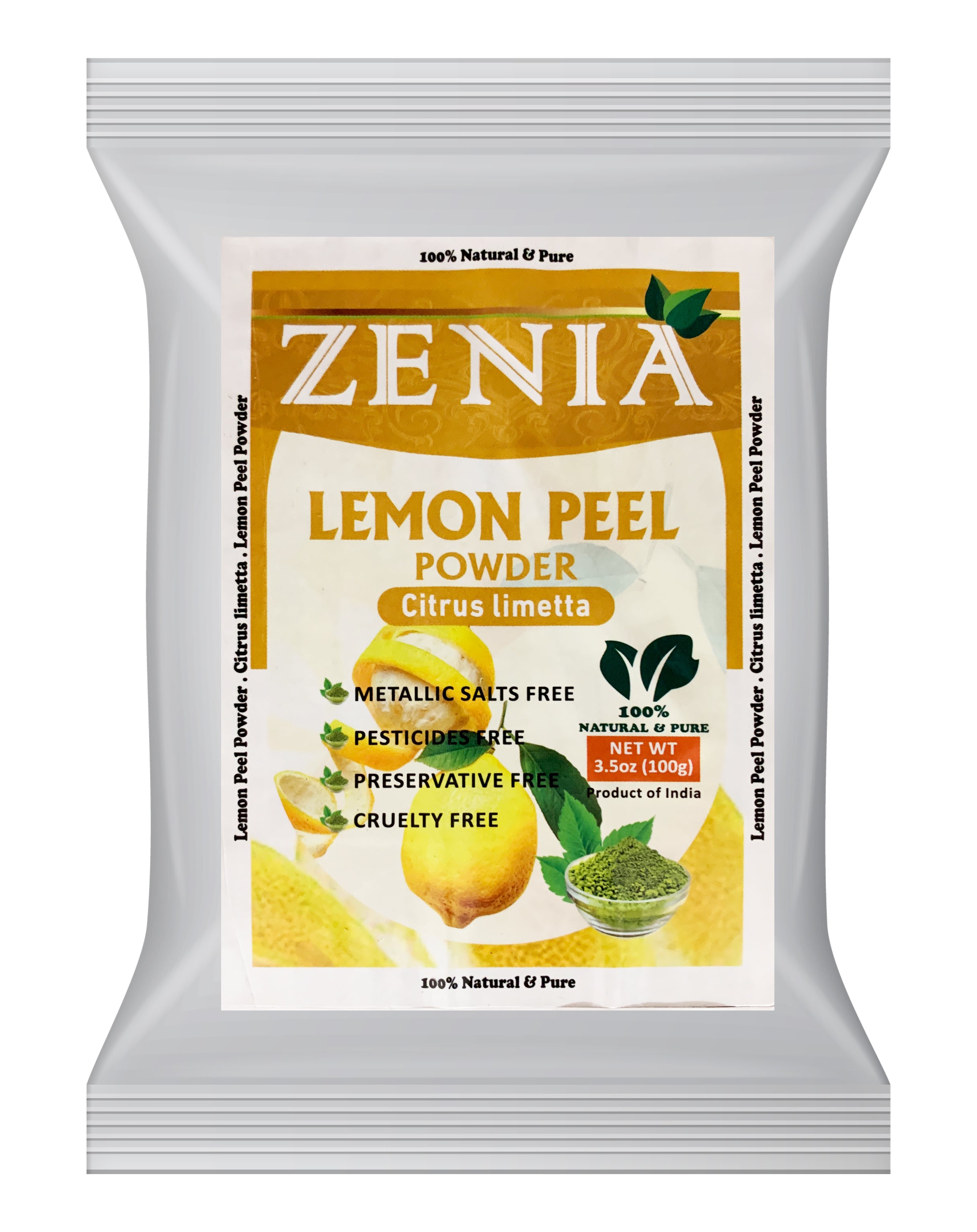 100g Zenia Citrus Lemon Peel Powder
LEMON PEEL POWDER: gives the skin a radiant glow. It rejuvenates the skin with minerals making it healthier and appear better looking. It has anti-aging qualities which will make the skin super soft to the touch. It helps by preventing wrinkles and tightening the skin to keep you looking young. It also shrinks the pores on the skin.

SKIN CARE: a very good natural alternative. It doesn't strip the face of its natural oils like other harsh products. Lemon peel powder is able to maintain the skin's pH level unlike the chemical based skin bleaches. rich in Vitamin C.

LIGHTENS SKIN: contains antioxidants that help refresh and cleanse the skin. It has astringent properties which will help the skin feel fresh and clean. Lemon peel powder mixed with rose water prevents breakouts and keeps the skin hydrated and moisturized.
$4.49
$7.99
you save $3.50