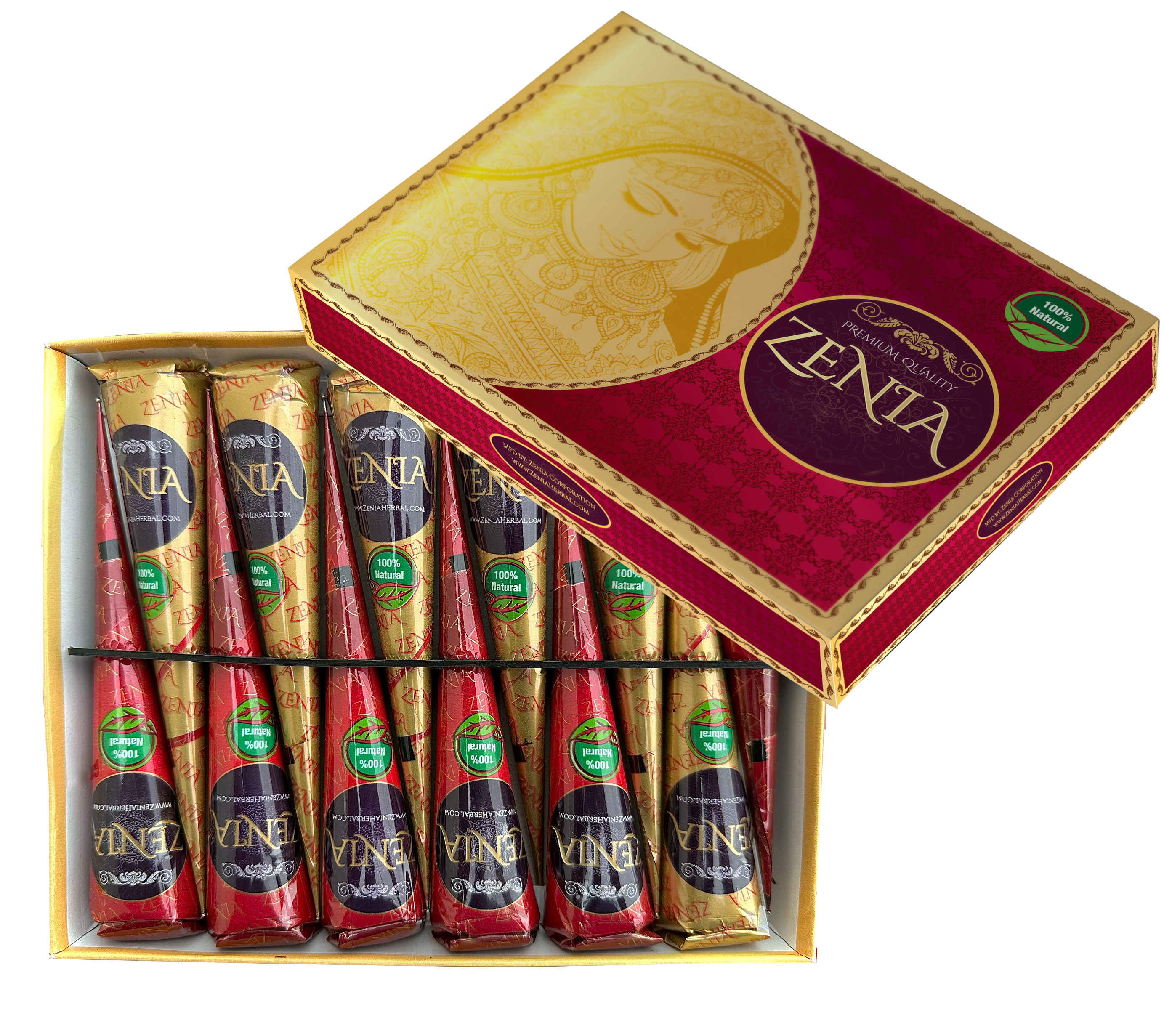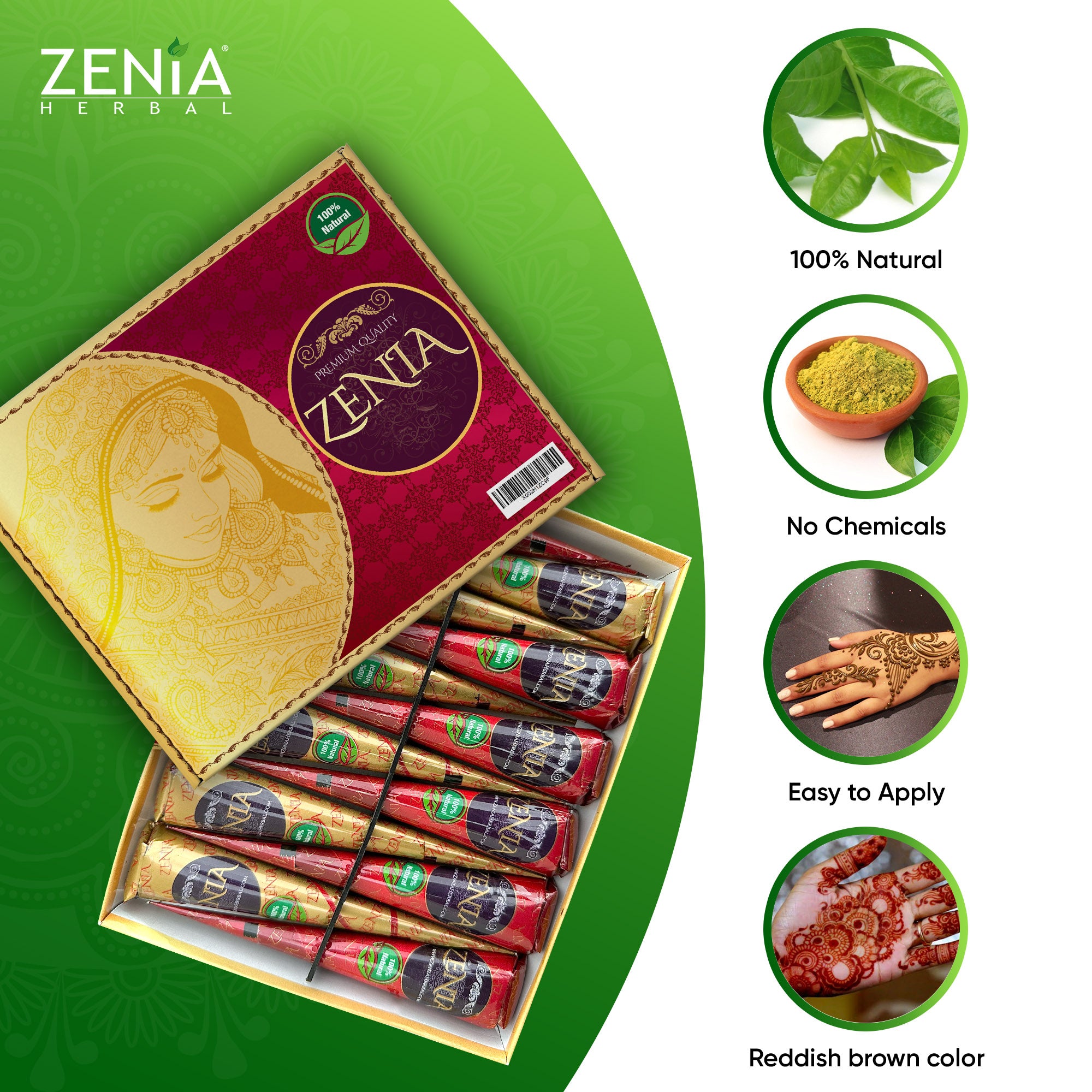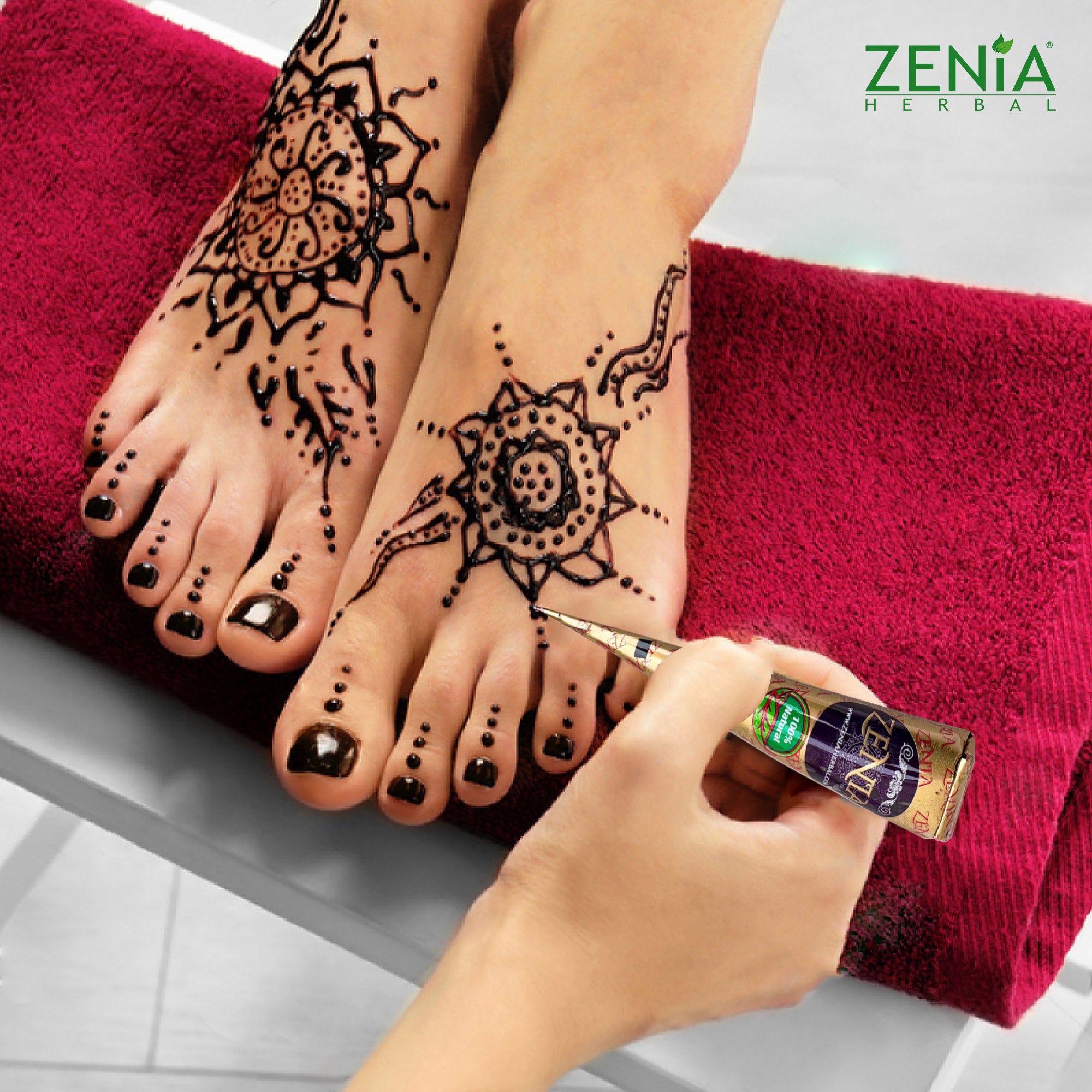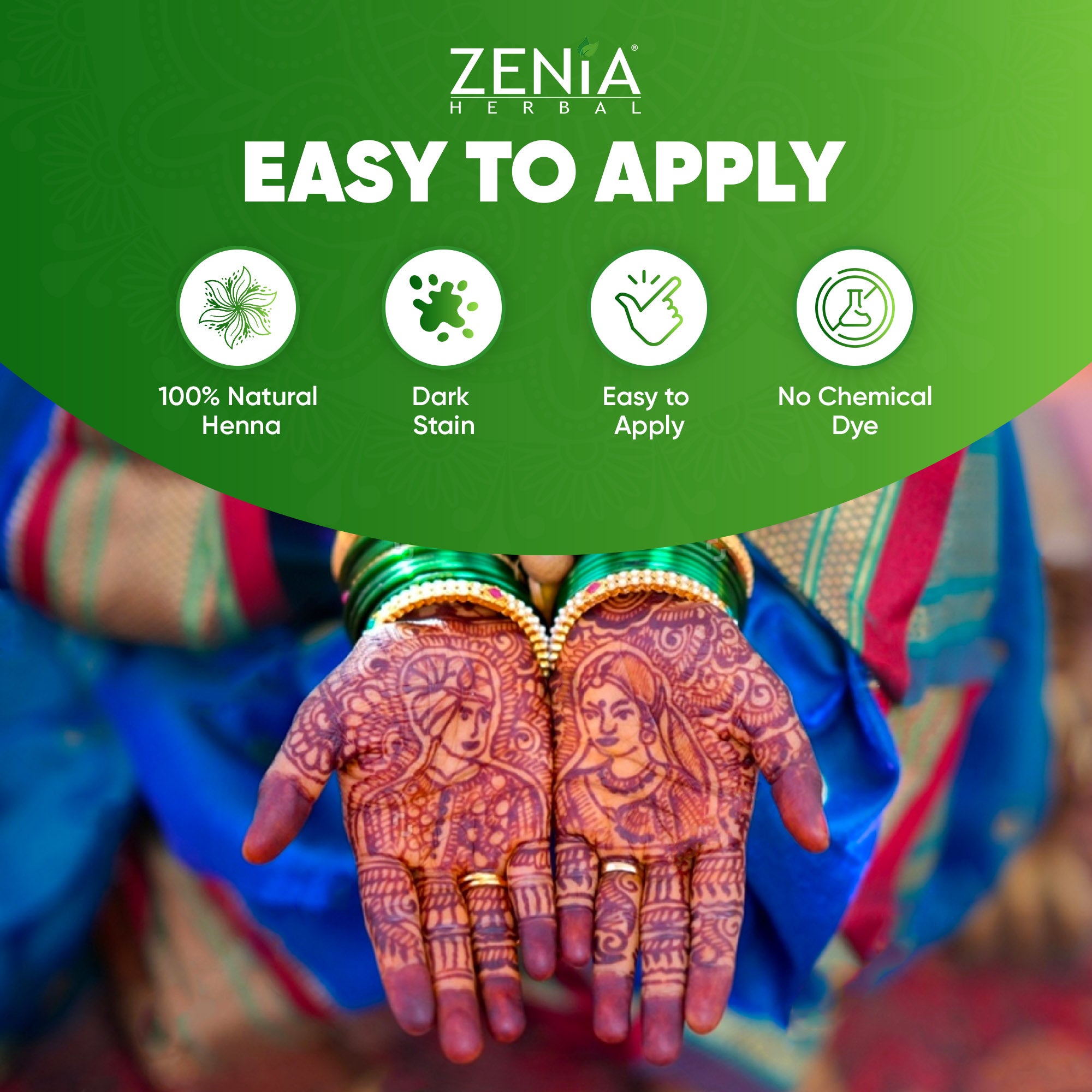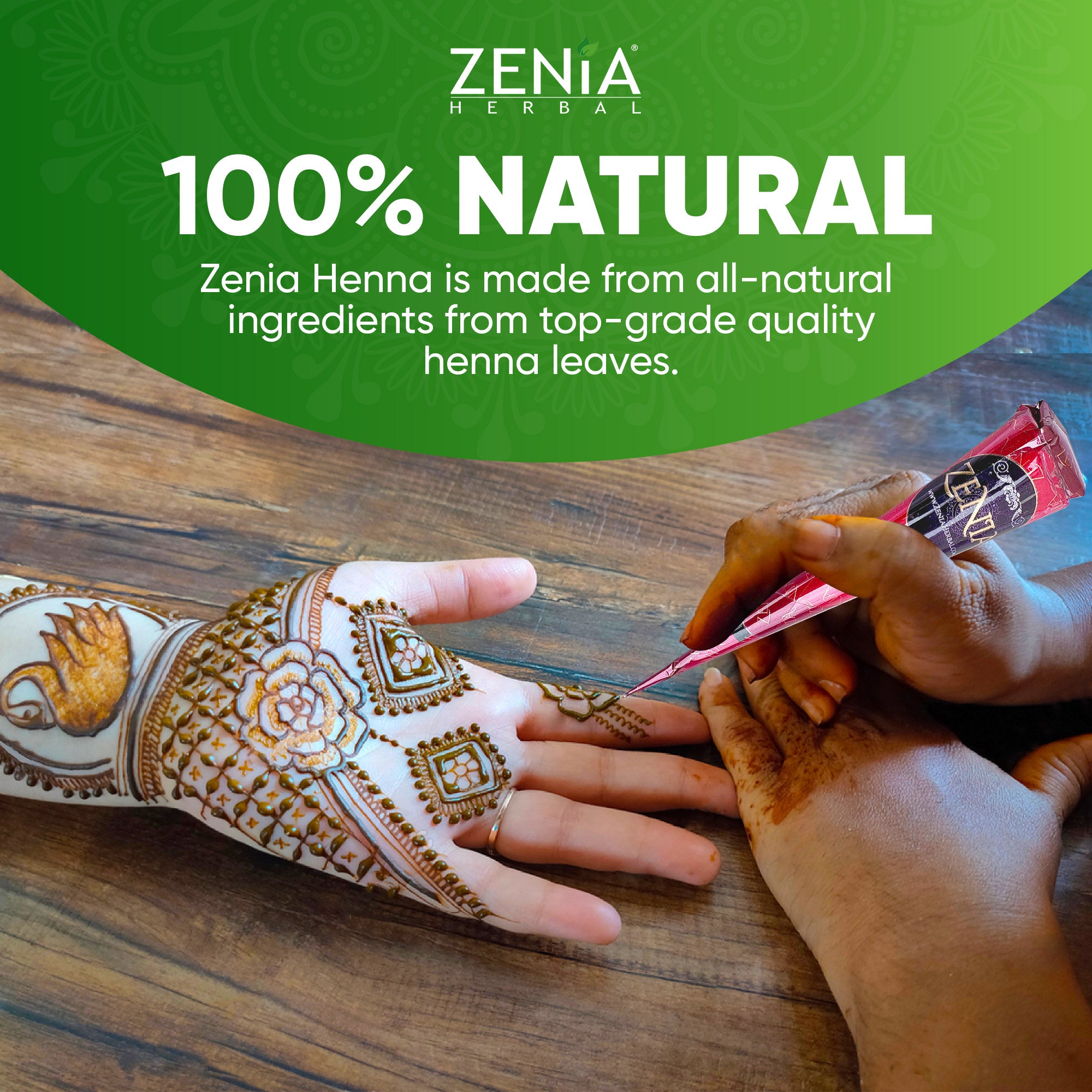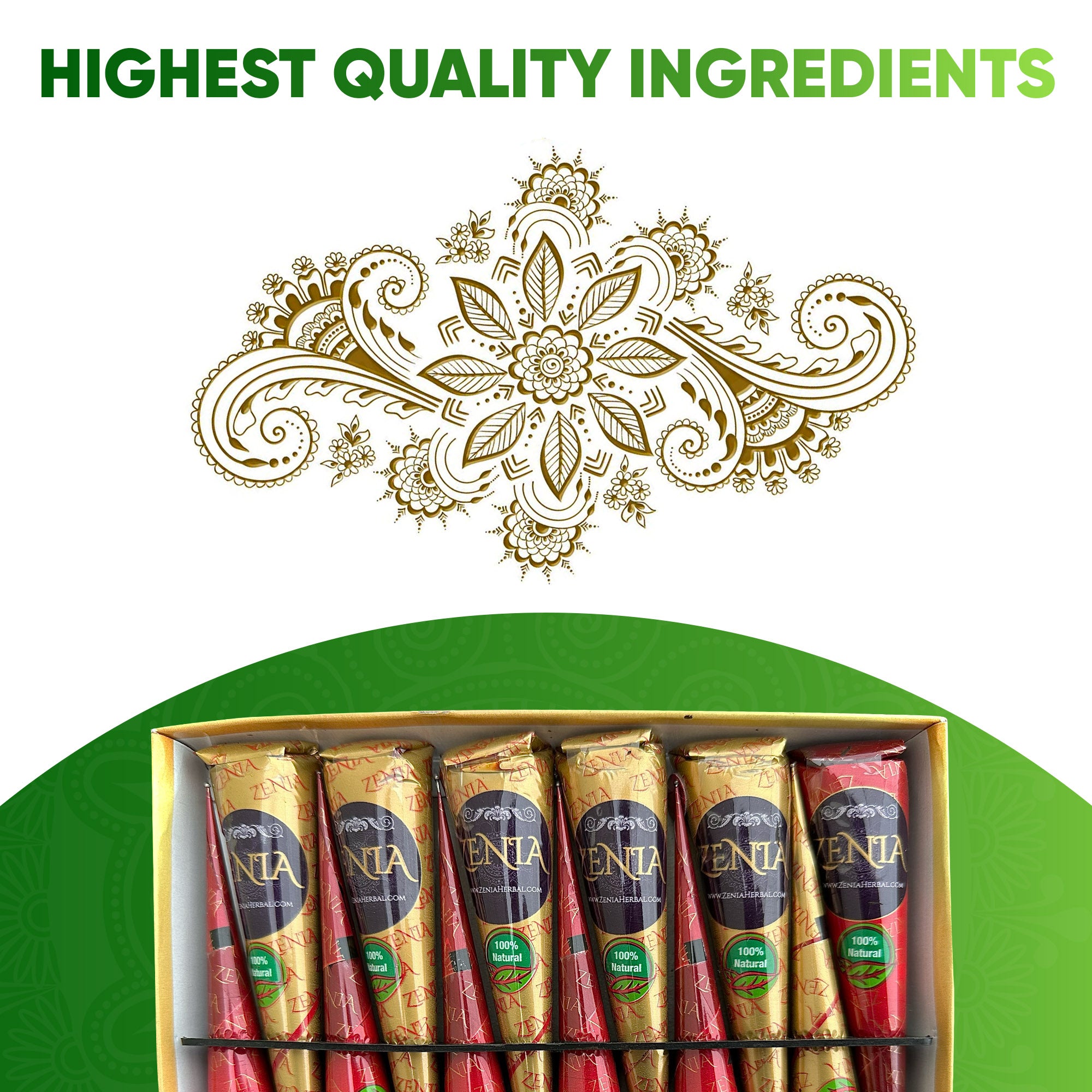 Pack of 24 Zenia 100% Natural Henna Cones Mehndi Cones For Temporary Body Art Tattoo Freckles
Since our henna cones are 100% Natural with no chemicals, the color may take 24-48 hours to fully darken and stain.
Refrigerate the henna cones when not in use and remove 1 hour prior to using them.
Zenia Henna is made from all-natural ingredients from top-grade quality henna leaves. No chemicals are added or used. These henna cones are extensively used for designing tattoos on hands and feet on various festivals and special occasions. Our henna is always stored properly, to ensure the freshest henna to you and it is triple-sifted so that you get the smoothest application every time. Our henna is free from chemicals and is 100% Natural! Simply remove the tip and apply! Cut the tip as needed. The longer the henna is left on the better the color results are.
Mixing your own henna from our fresh henna powder is the best value and is capable of the darkest possible color, however mixing henna is not for everyone. If you are not into mixing your own henna, we have you covered!  Our ready-made henna paste is ready to use as soon as you receive it.
Weight: 25g Approx. Per Cone

100% Natural Henna

Clinically Tested

No PPD, No Ammonia, No Chemicals

 
How To Apply:
Clean your hands or the skin surface, before applying henna onto it.

Remove the pin of the henna Cone and gently squeeze the cone making your desired design

Always, keep a damp cloth along to clean or remove the mistakes in the pattern.

After application, let the henna paste dry for 2-3 hours. (Leave overnight for best results.)

After the Henna has dried, gently peel off henna flakes using tissue paper or a towel. 

For excellent color results, avoid using soapy water for

 

24 hours.
$30.00
$49.99
you save $19.99