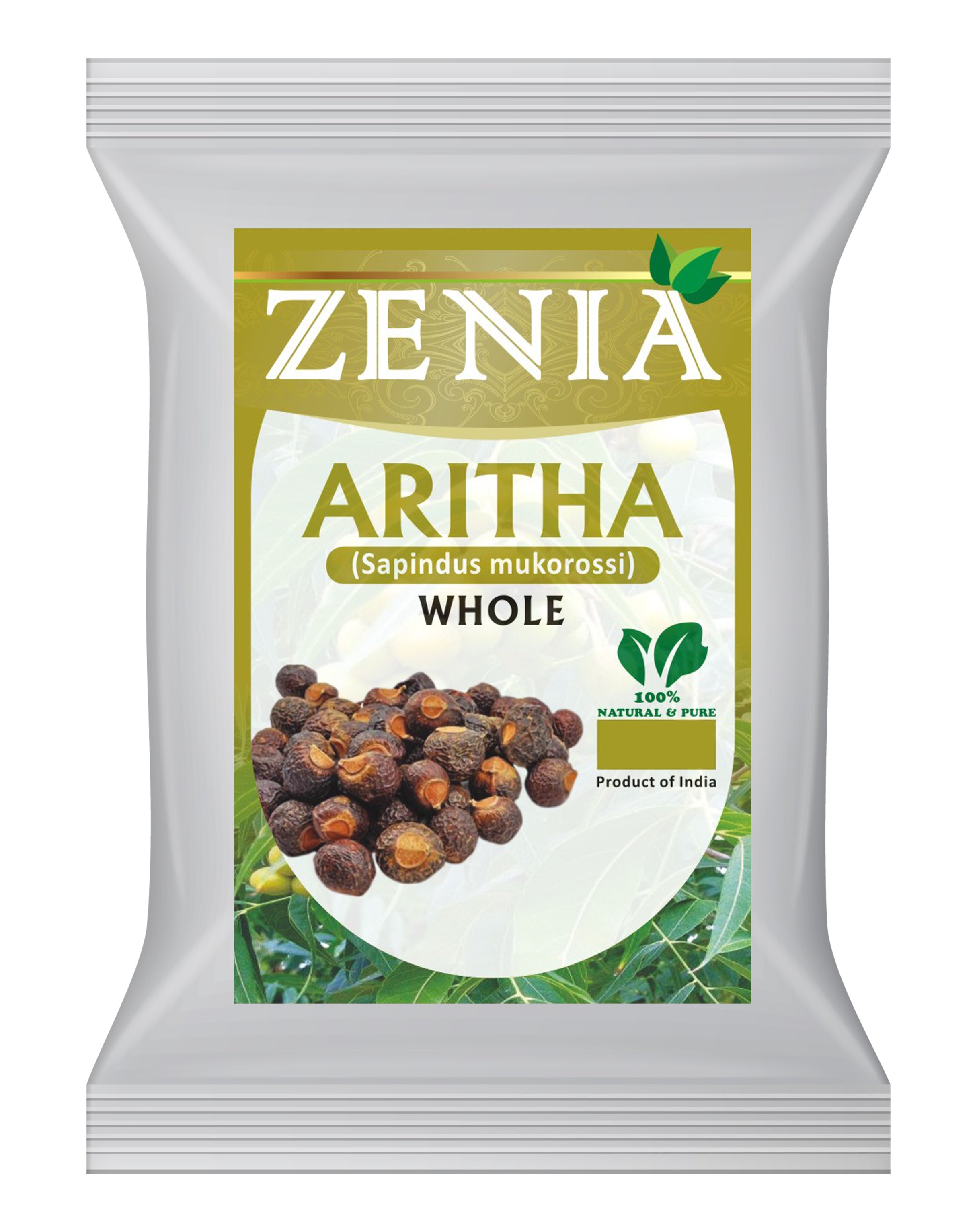 Zenia Whole Aritha Soapnut
Aritha, also known as Reetha or Soapnut is made from drying Aritha fruit. Since ancient times, it has been used as a natural and excellent hair cleanser. The fruit contains high level of saponins which acts as natural foaming agents. It can be used to wash delicate fabrics, silver & gold ornaments, and hair.

Ingredients: Whole Aritha (Soapnut)

HOW TO USE AS A HAIR CLEANSER:

Add approximately 15 Aritha pods in 3 cups of water and boil it for about 10-20 mins. Adjust as needed for stronger or weaker concentrations.
Once boiled, allow it to cool for 10-15 mins as needed.
Apply the liquid as a hair cleanser gently scrubbing your entire scalp and hair. The pods can also be used along with the liquid on your hair to help scrub and foaming.
Once your scalp and hair are cleansed, rinse and wash your hair with water. Avoid using shampoo while rinsing.

Tip: Aritha can also be combined with amla, neem, shikakai and other herbs for a more nutritive hair wash.

Storage Information: Always store in a cool and dry place. Protect from heat and direct sunlight.

FOR EXTERNAL USE ONLY

$4.49
$10.00
you save $5.51