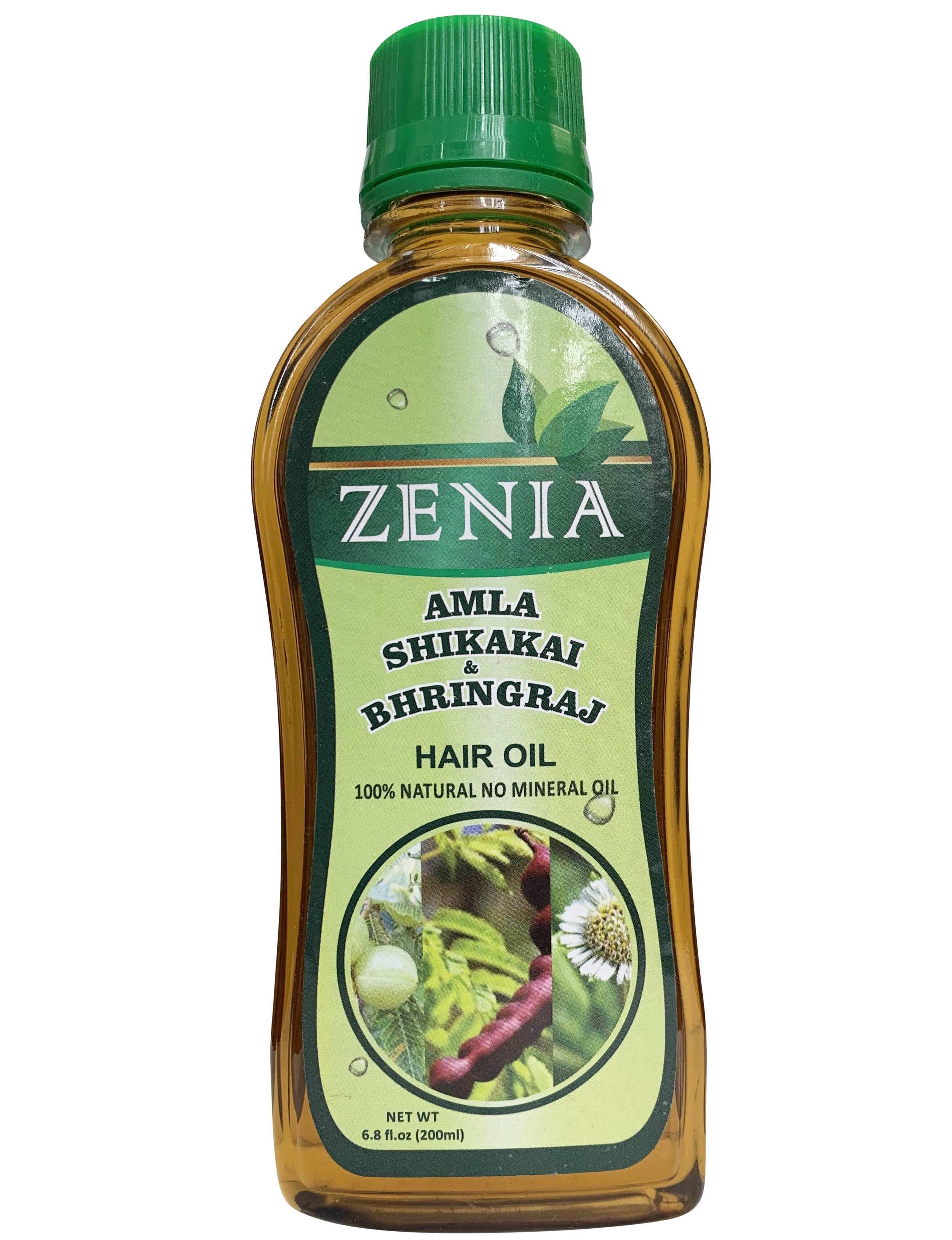 Zenia Amla Shikakai Bhringraj Hair Oil 100% Natural No Mineral Oil 200ml
No Mineral Oil. No Fragrance Added. 100% Natural
Zenia Amla Shikakai Bhringraj hair oil provides natural nourishment to your hair, giving it body & radiance while taking care of the critical balance of nutrients. Amla Shikakai Bhringraj enriches your hair, making them strong from inside and beautiful outside to keep you looking absolutely gorgeous all day long. Apply regularly on scalp & hair. For best results massage & leave it on overnight.
Amla Known for having the highest content of vitamin C, Amla is especially good in providing strength to the hair roots, to add shine, encourage hair growth and addresses premature greying. In skin care, face masks using amla paste provides nourishment and reduces dullness. 

Bhringraj is an ancient Ayurvedic herb widely known for its effectiveness against hair ailments. In Ayurveda, the herb is used for treating hair loss, improving hair texture, and to stop premature balding and graying and various skin allergies.  
Shikakai is an herb known in ayurveda for its cleansing properties. It has been traditionally used for beautiful and healthy hair as a mild shampoo. Shikakai has anti-dandruff properties and is known to aid with detangling of hair. Mixing shikakai with amla promotes hair strengthening and conditioning. 
Ingredients
Sesame Oil, Shikakai Extract (Acacia Concinna), Bhringraj Extract (Eclipta Alba), Amla Extract (Indian Gooseberry)
$9.99
$14.99
you save $5.00