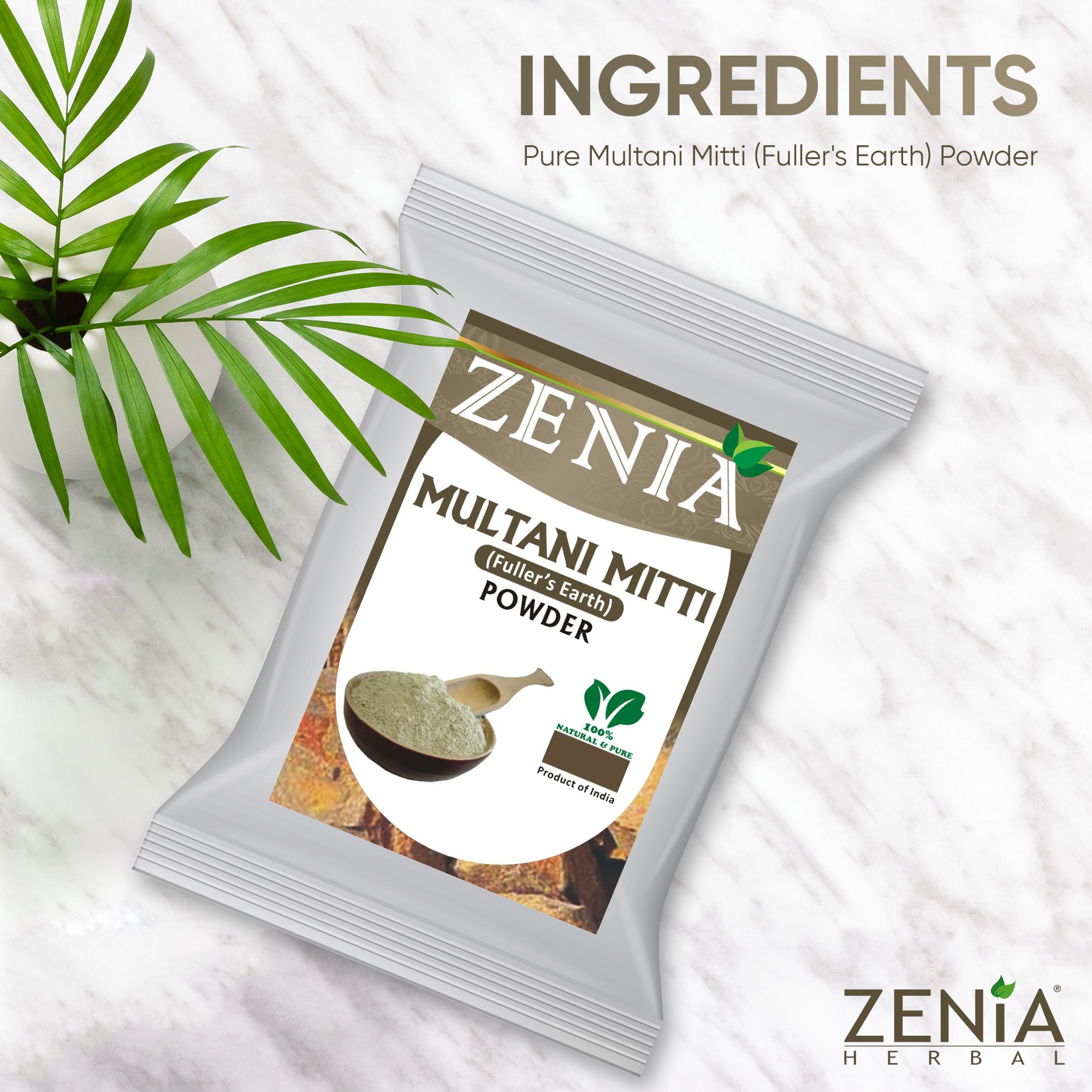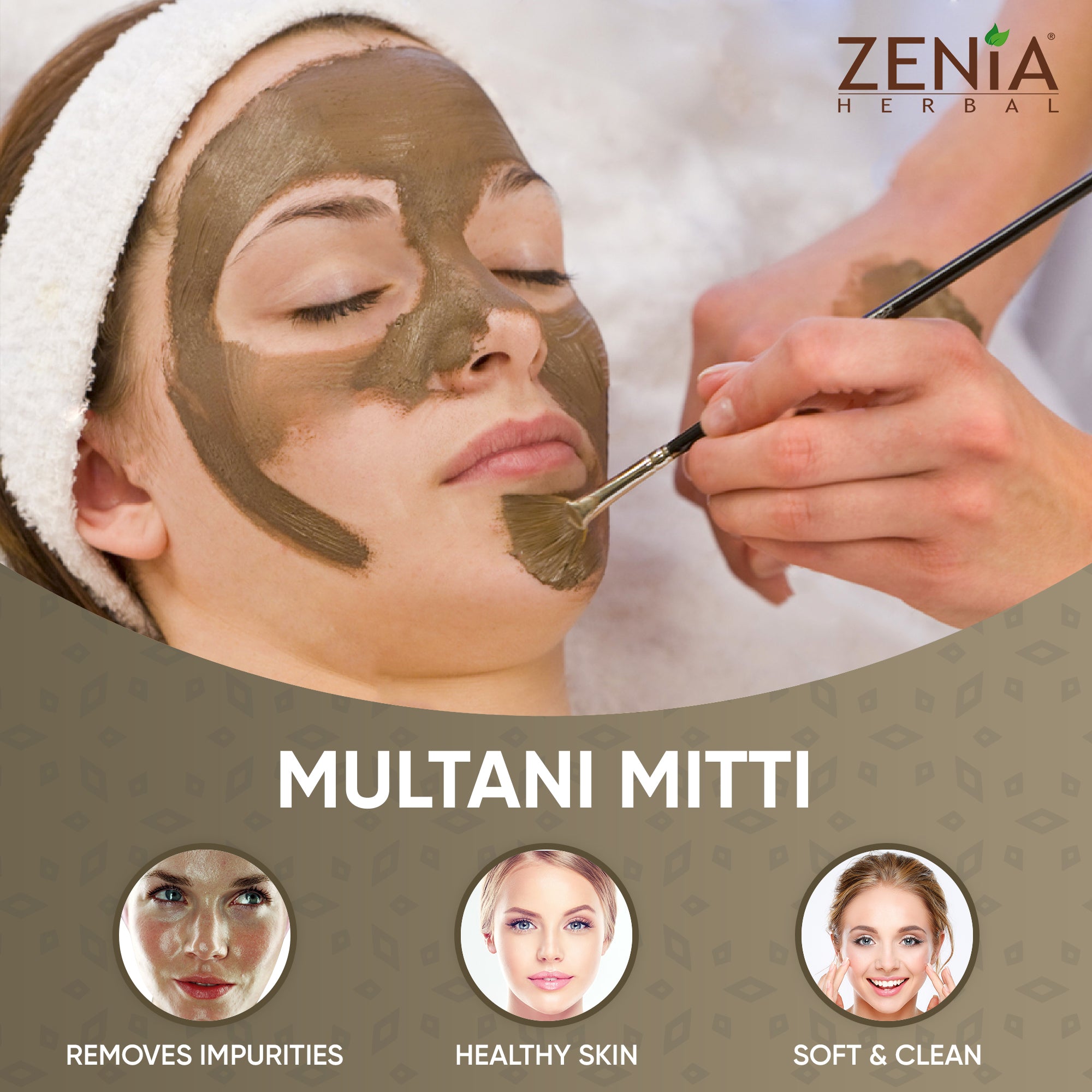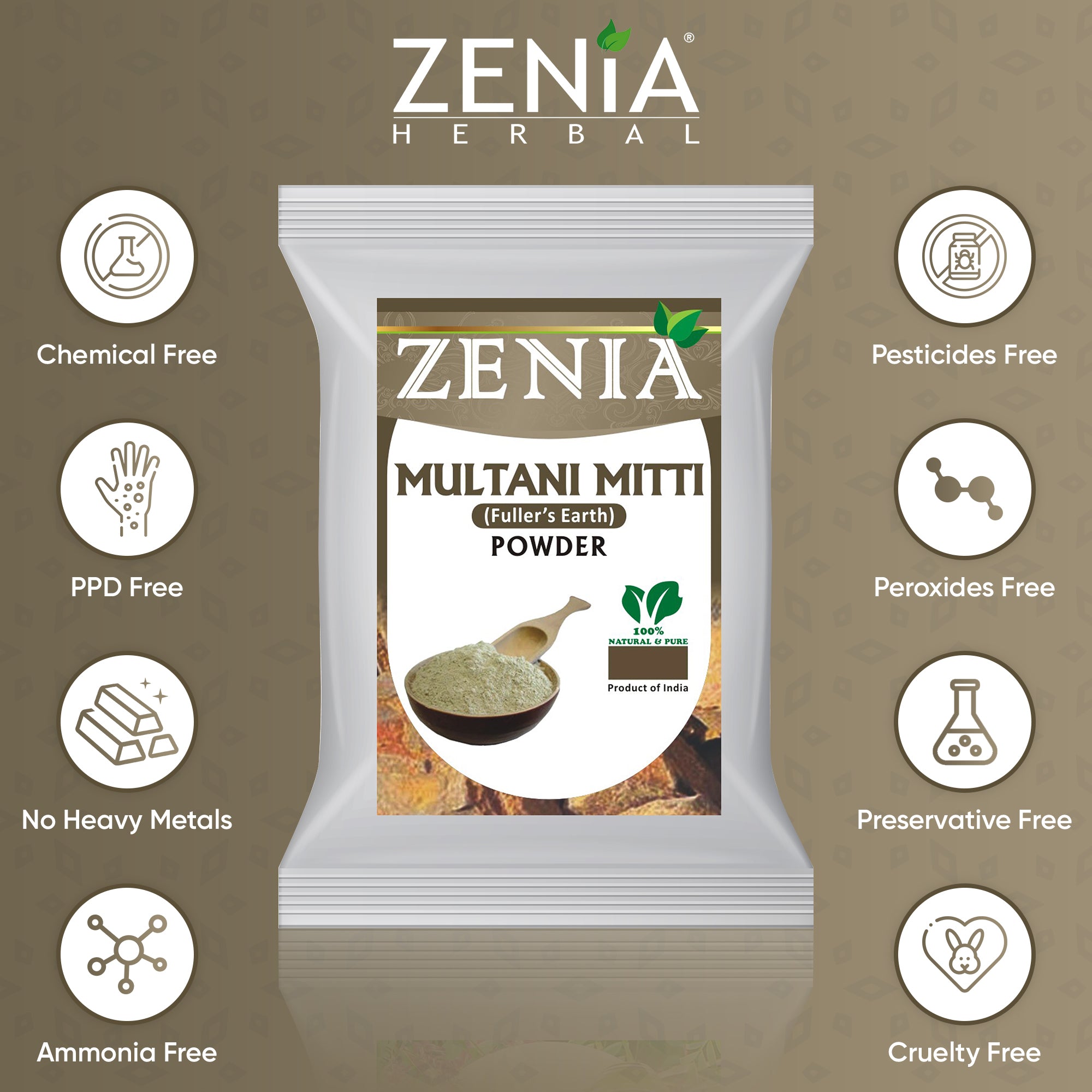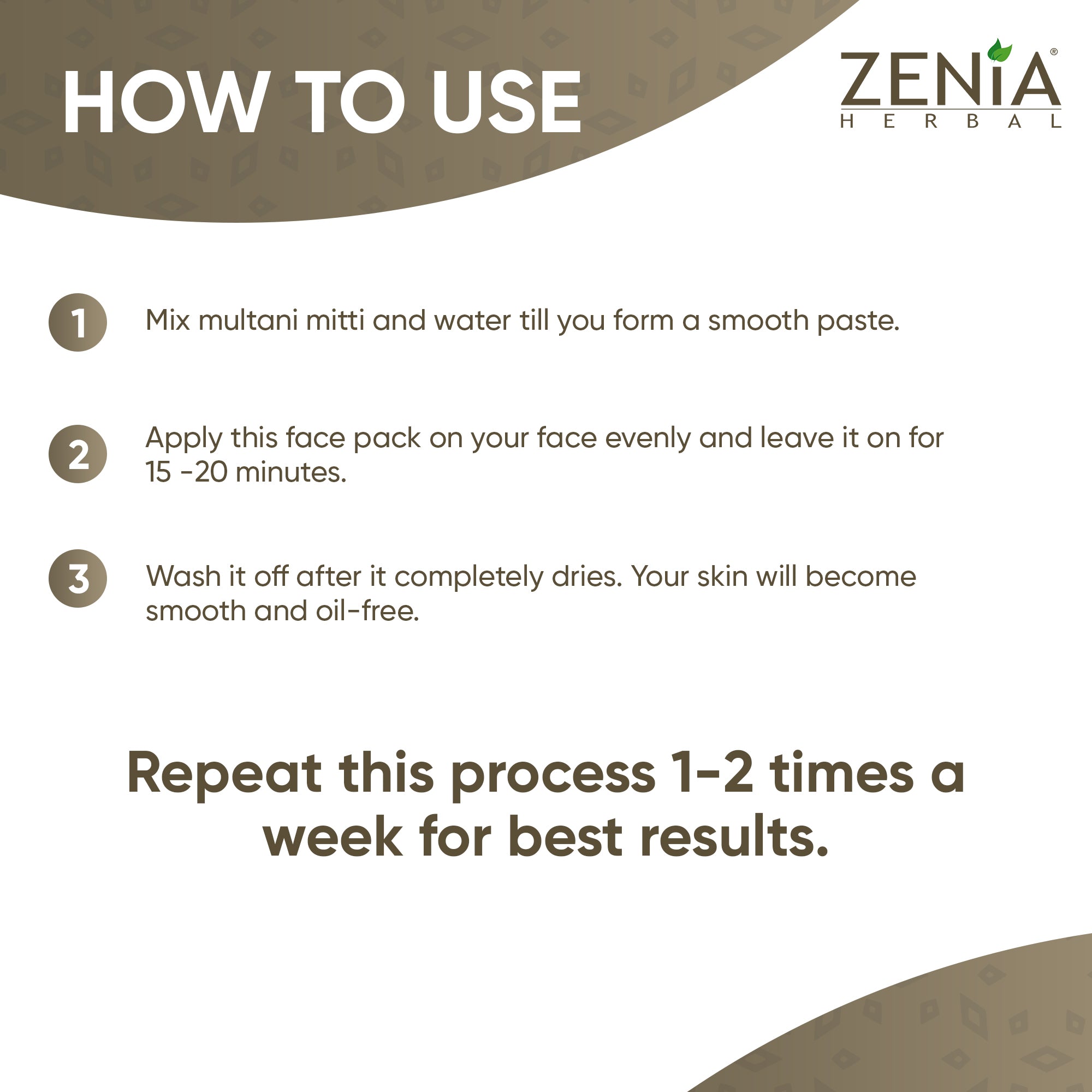 100 grams Zenia Pure Fullers Earth Powder Multani Mitti Mud Face Pack Powder
MULTANI MITTI POWDER: Multani Mitti (also known as Fullers Earth) gives the skin a radiant glow. It rejuvenates the skin with minerals making it healthier and appear better looking. It has anti-aging qualities which will make the skin super soft to the touch. It helps by preventing wrinkles and tightening the skin to keep you looking young. It also shrinks the pores on the skin.
100% PURE & NATURAL: Our Multani Mitti Fuller's Earth powder is 100% pure. NO Preservatives. NO Bleaching Agents. NO Parabens. NO Fragrance Added. It is a Indian Healing Clay originated from India. Fullers earth is known for its excellent exfoliating properties. The ingredient is gentle on your face, but, at the same time, efficiently removes dead cells from the top layers of your skin and unclogs the pores.
HOW TO USE: Mix the powder with rose water or regular water until it is a good consistency. Not too liquidy! Then apply to the skin and leave it for 10-15 minutes. Once it has dried rinse it off and moisturize after.
SKIN CARE: Multani Mitti helps with acne and blemishes. It helps prevent breakouts and lighten scars, It also removes dead skin cells and unclogs the pores. It is ideal for people with oily skin. Fuller's Earth helps in reducing pigmentation and draw out the impurities from your skin.
SATISFACTION GUARANTEE: Customer satisfaction is our #1 goal. Our product is formulated with top-notch ingredients ensuring customer satisfaction. We're so confident that you'll love our product that we offer a money-back guarantee! If for any reason you are unsatisfied with your purchase, message us and you'll get a refund!
$4.49
$7.99
you save $3.50