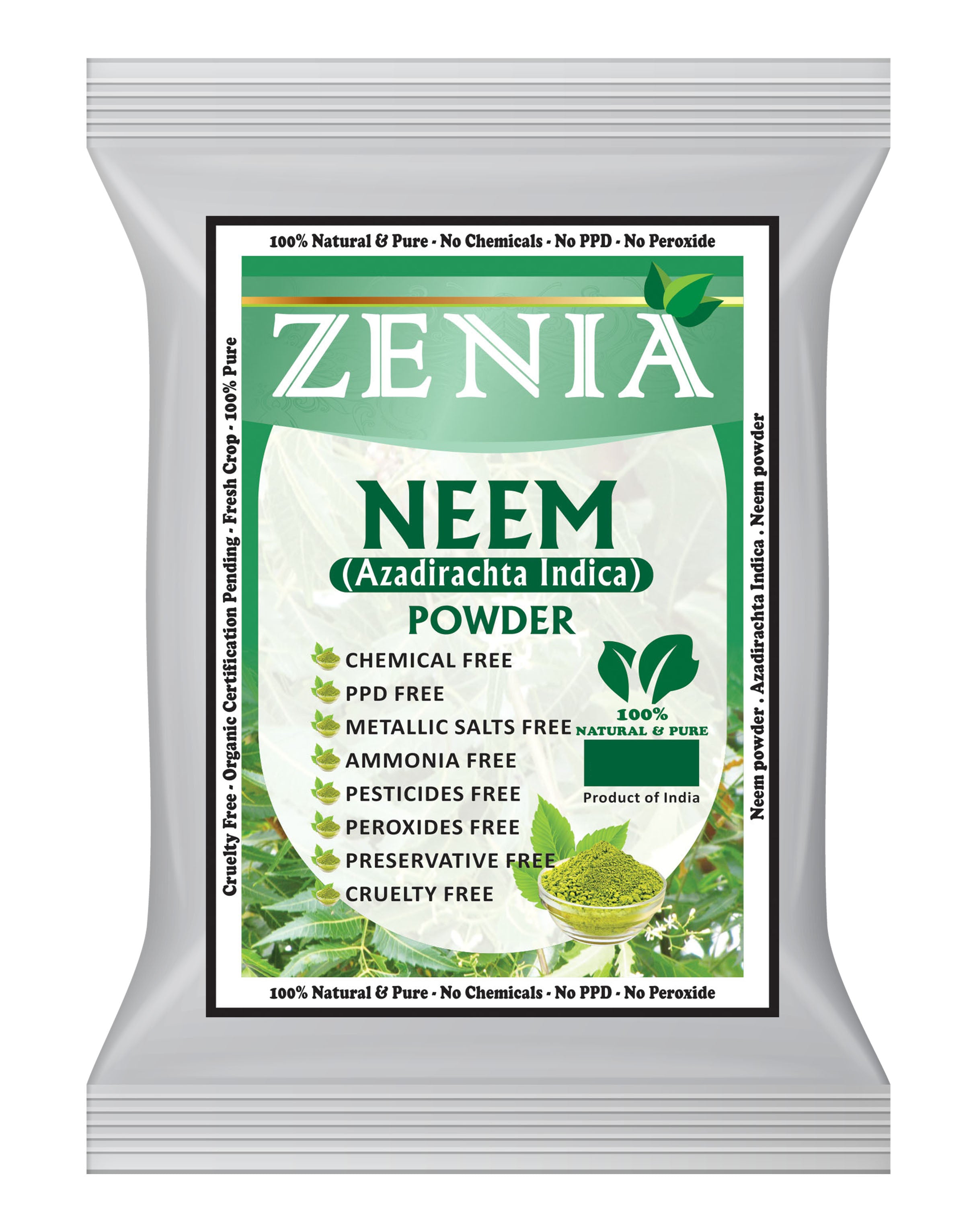 Zenia Pure Neem Powder Edible Grade For Hair, Skin, Health Care
Zenia Neem Leaf Powder is 100% Pure and Natural with no other ingredients. It is made from drying and grinding fresh neem leaves. It has many uses and benefits for hair care, skin care, and health care.

Skin Care: Neem Powder can help with acne, pimples, irritated skin, and many other skin problems with its antibacterial and anti-inflammatory properties.

Hair Care: Neem powder has been used since ancient times to treat hair dandruff, conditioning the hair, strengthening the hair follicles, adding volume and shine to the hair. You can apply the paste of neem powder mixed with lemon juice on the scalp and rinse after 20 minutes.

Food Grade Edible: You can dissolve our neem powder in your tea or with any smoothie to make a healthy drink to reap the amazing benefits of this amazing herb. Neem leaf powder is incredibly beneficial for bolstering the immune system.

Unlike other products available in the market today, our products are free from harmful chemicals and preservatives.
$4.99
$7.99
you save $3.00