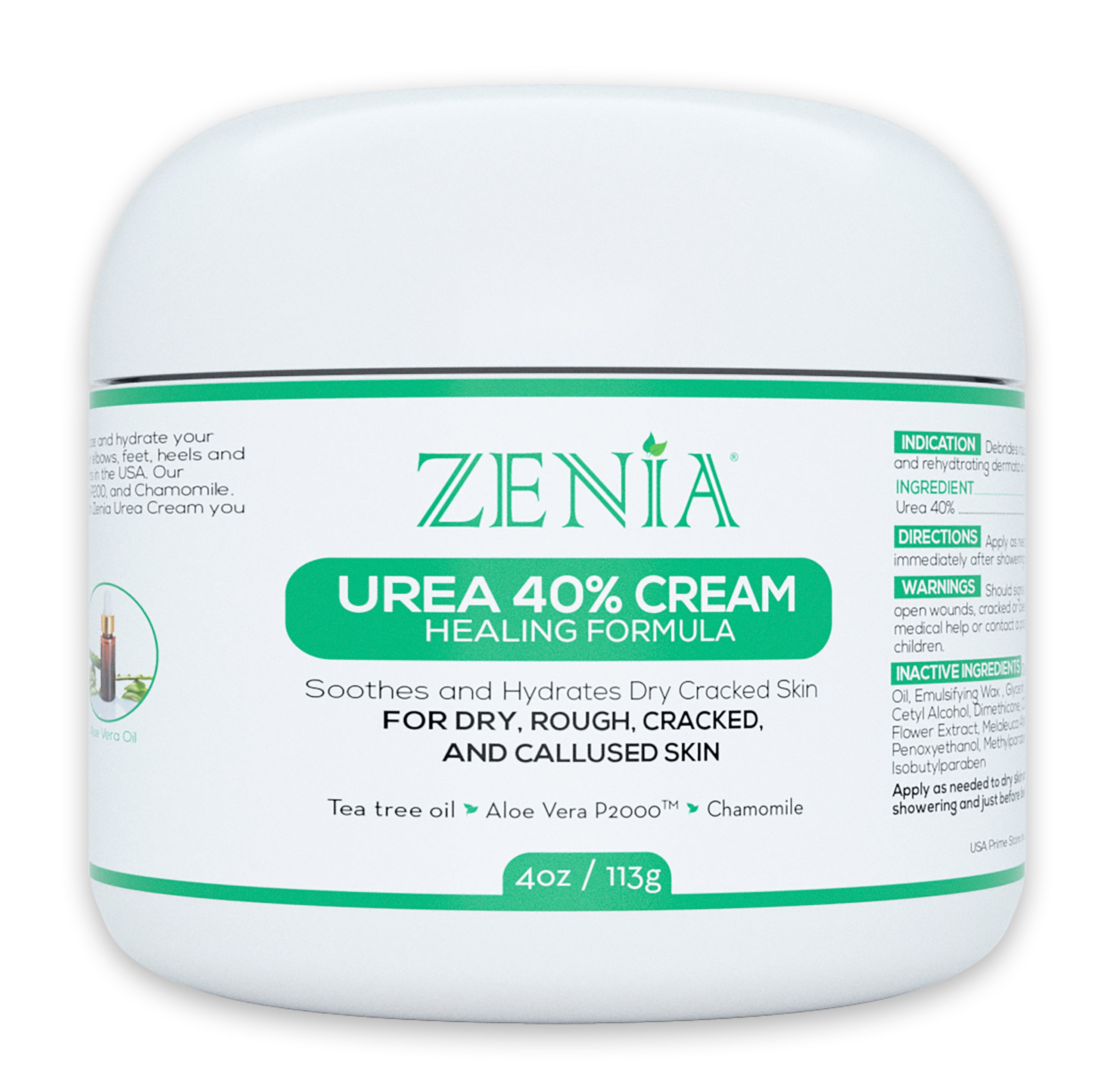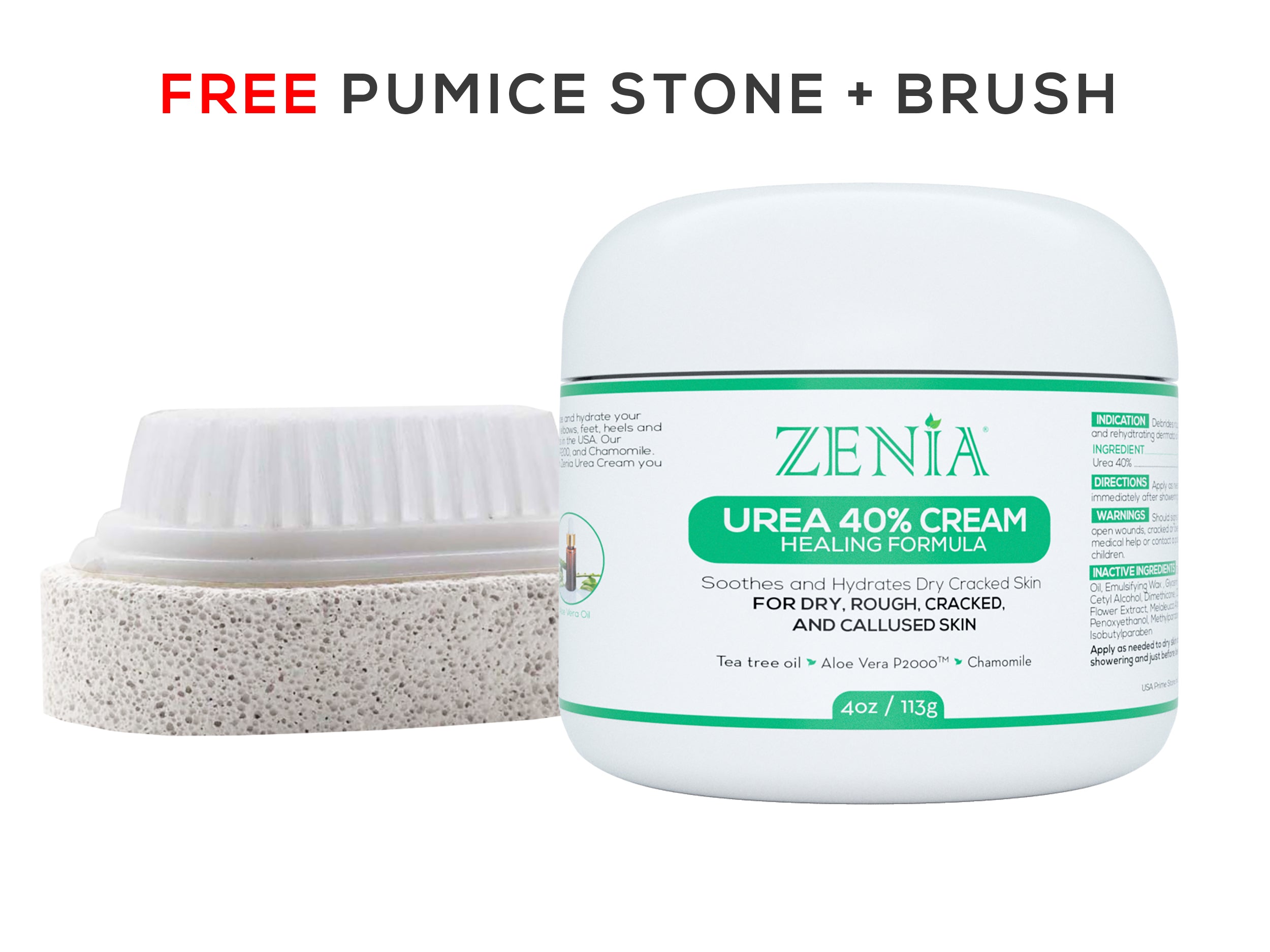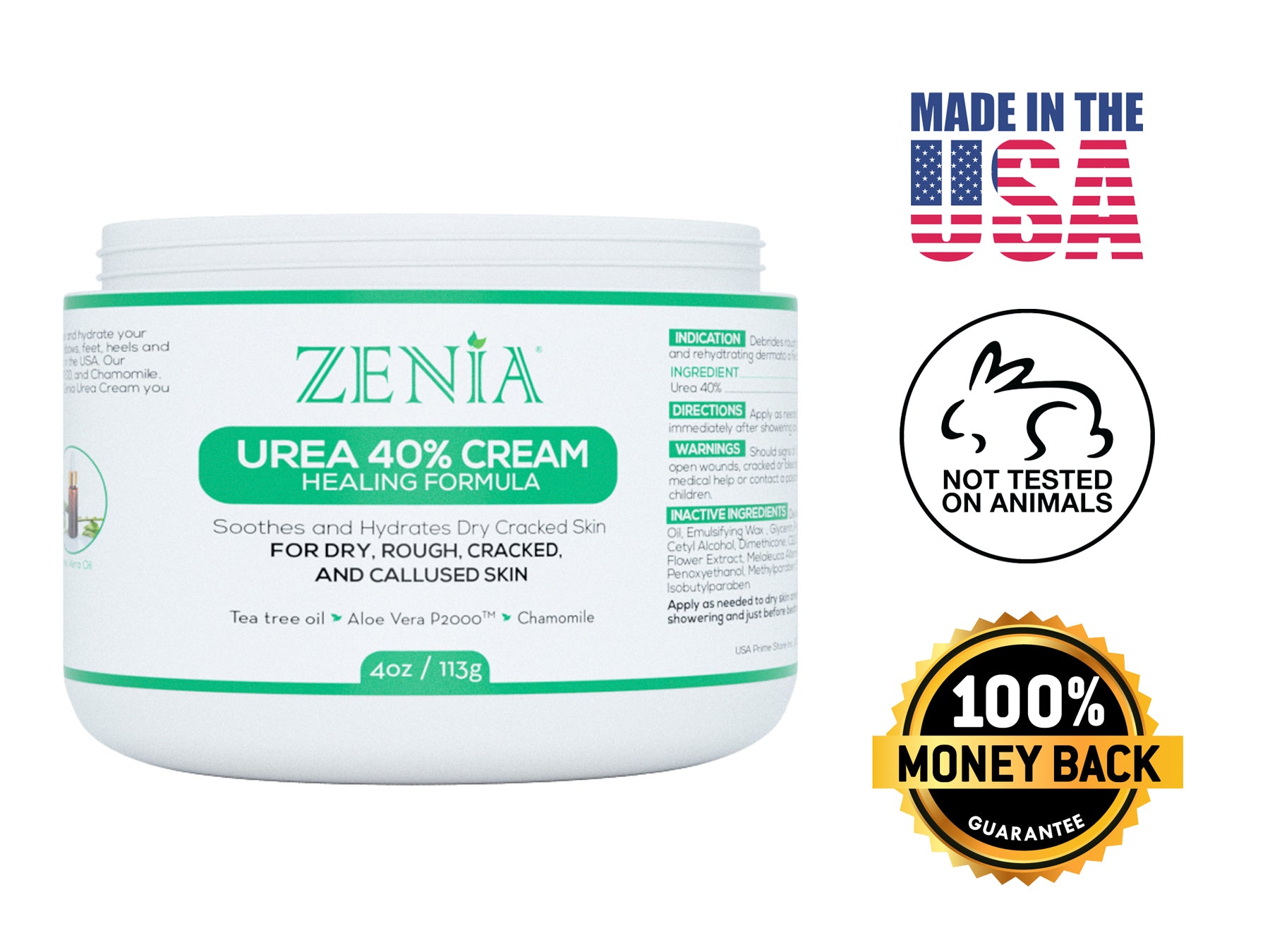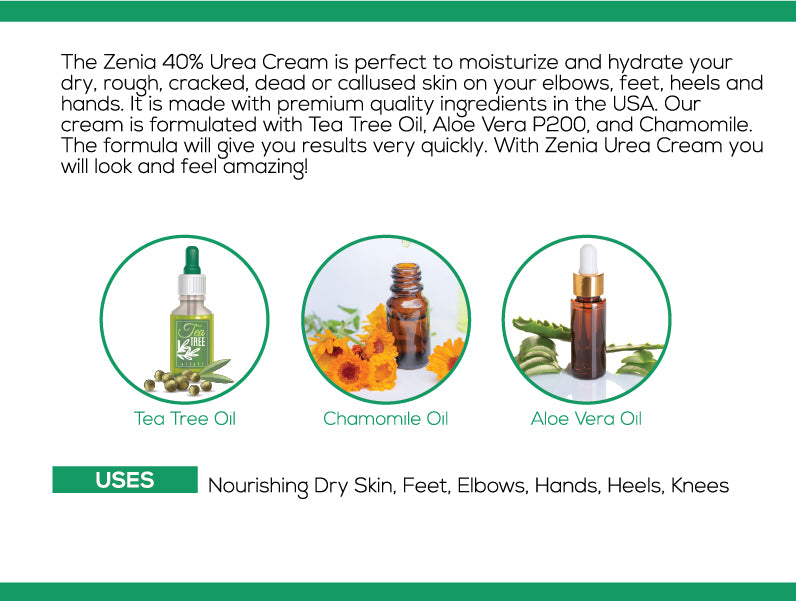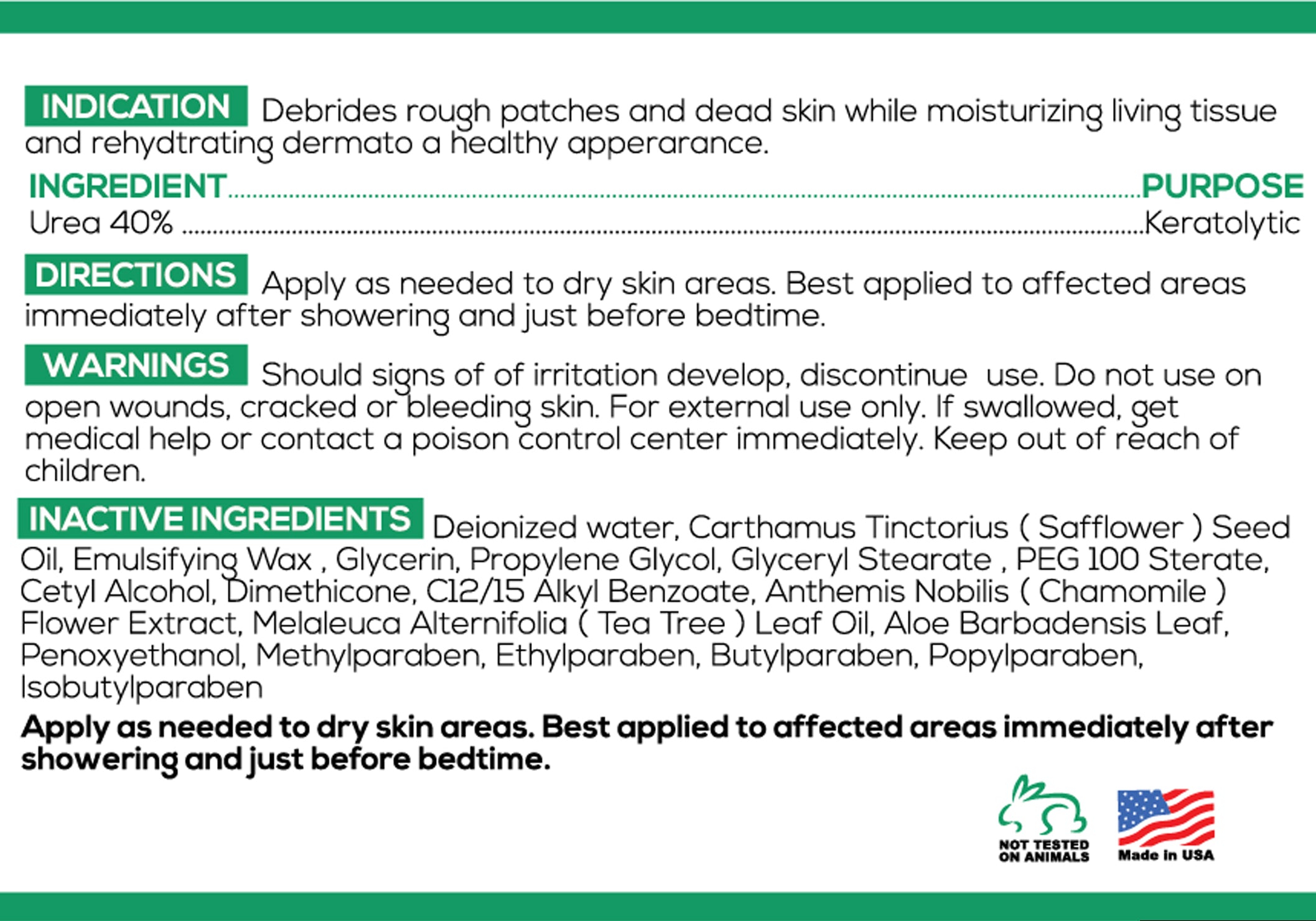 Zenia Urea 40% Cream 4oz Callus Treatment Hydrate Dry, Rough, Cracked & Callused Skin - For Feet, Elbows, Hands, Knees
#1 HEALING FORMULA FOR YOUR FEET & ROUGH SKIN: It is very common for our feet to go through a lot making it dry, rough, cracked, or callused. Zenia Urea Cream will rehydrate and moisturize your rough skin back to life!

PREMIUM QUALITY GUARANTEED: Our Urea cream is formulated with premium ingredients such as Tea Tree Oil, Aloe Vera P200, and Chamomile to ensure you with the best healing formula. Rest assured that this cream will deliver the best treatment for your cracked feet, hands, elbows, knees, and other rough skin.

PROUDLY MADE IN USA: We only believe in Good Manufacturing Practices! Our Urea Cream is proudly made in USA at an FDA registered facility. All of our products are made cruelty free and not tested on animals.

SATISFACTION GUARANTEE: Customer satisfaction is our #1 goal. Our product is formulated with top-notch ingredients ensuring customer satisfaction. We're so confident that you'll get results you'll love with this cream that we offer a money-back guarantee!

FREE PUMICE STONE AND BRUSH
The Zenia 40% Urea Cream is perfect to moisturize and hydrate your dry, rough, cracked, dead or callused skin on your elbows, feet, heels and hands. It is made with premium quality ingredients in the USA. Our cream is formulated with Tea Tree Oil, Aloe Vera P200, and Chamomile. The formula will give you results very quickly. With Zenia Urea Cream you will look and feel amazing!
Aloe Vera:  Aloe Vera helps hydrate and moisturize the skin.
Tea Tree Oil: Tea tree oil is very popular for treating rough skin mainly because of its anti-inflammatory and antimicrobial properties.
Chamomile Oil: Chamomile oil helps to soothe skin complexity.
Direction:  Apply as needed to dry skin areas. It is best to apply after showering and just before bedtime.
Warning: Should signs of irritation develop, discontinue use immediately. Do not use on open wounds, cracked or bleeding skin. For external use only. If swallowed get medical help or contact a poison control center immediately. Leave out of reach of children.               
$14.99
$29.99
you save $15.00